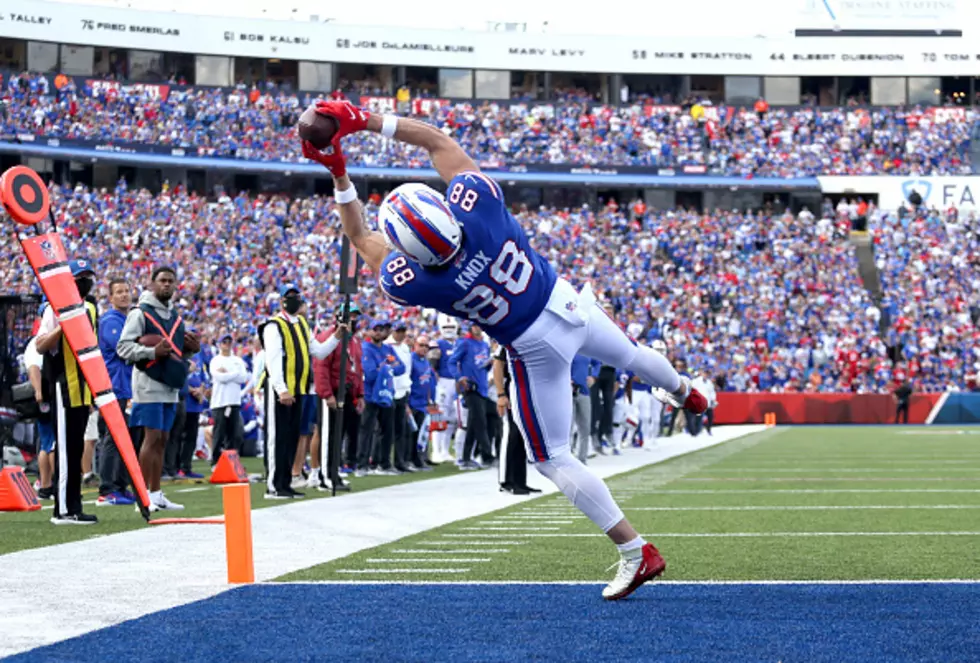 Buffalo Bills Fans Mad That Dawson Knox Was Left Off This Tweet
Getty Images
The Buffalo Bills will report to training camp next Saturday, July 23rd at St. John Fisher College in Rochester. Rookies will report five days earlier, on Monday, July 18th.
The Bills have extremely high expectations this season, especially their offense, which is regarded as a top-five offense in football, with arguably the most talented quarterback in the NFL (Josh Allen).
Tight end Dawson Knox is also a big part of the offense and it's scary that he has not even reached his ceiling for his potential as an elite, playmaking tight end in the league.
Knox is one of the unrestricted free agents who will hit the open market in the spring of 2023, which means general manager Brandon Beane will have to work to get him locked in long-term.
Despite Dawson Knox being a scheduled free agent in 2023, that seemed to be forgotten by ESPN's Adam Schefter, who left Knox off his tweet regarding an amazing class of free agent tight ends next year...
What's amazing is the Bills' second tight end, free agent signing O.J. Howard, was listed.
Bills fans noticed.
I doubt it was meant to be. My assumption is Schefter simply forgot about Knox being a free agent next season.
Obviously, the Bills hope it doesn't get to that and he signs a new contract extension between now and February.
Knox is the wild card in the Bills' offense. If he takes another step, it could spell disaster for opposing defenses. The Bills' offense should be fun in 2022.
One Sentence That Will Immediately Enrage Buffalo Bills Fans [LIST]
17 Recipes They Have To Put In The Bills New Cookbook
CHECK IT OUT: 100 sports records and the stories behind them