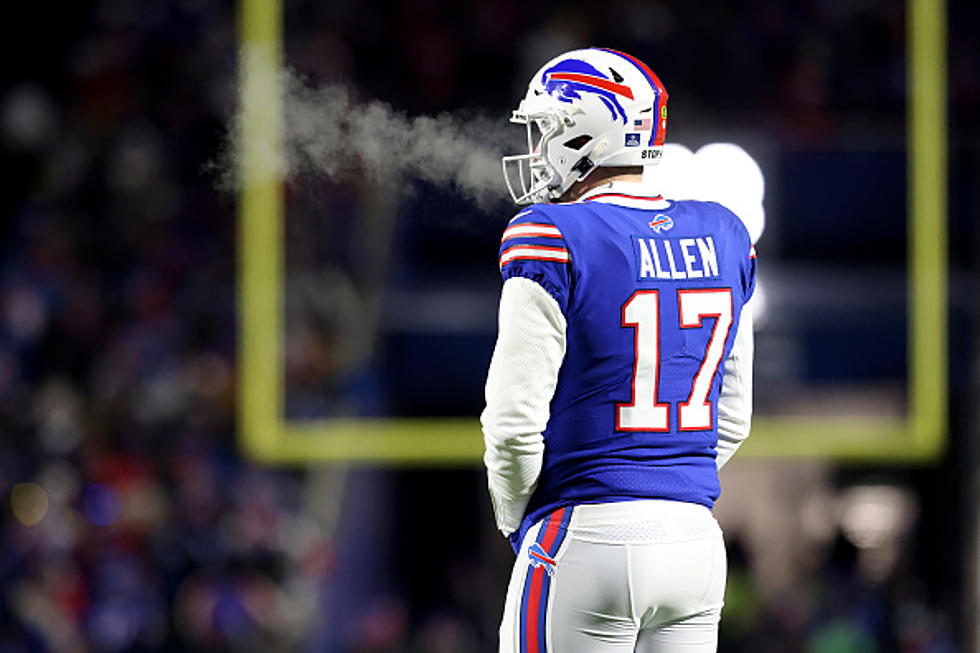 Colin Cowherd's NFL Playoff Rankings Making Bills Fans Upset
Getty Images
The Buffalo Bills are on to the NFL Divisional Round as one of eight remaining teams in the league's playoffs.
It's still a surreal feeling that 24 of the 32 teams are now in their offseason mode and the Bills, for the second straight season, are in the round of eight and battling for the Super Bowl title. It's crazy the Bills went over 25 years not being a part of that.
The Bills dismantled the New England Patriots 47-17 in the Wild Card Round, as quarterback Josh Allen had one of the best QB performances in NFL history and it almost felt like -- scratch that -- it DID feel like the Bills officially killed off that Patriots mystique that NFL fans just expect, and now the Bills can run the AFC East and New England does in fact have to get better in facets of their roster.
The Bills do have stiff competition, as they prepare to take on their new arch nemesis the Kansas City Chiefs at Arrowhead Stadium.
The Bills lost to the Chiefs in Arrowhead in last year's AFC Championship game, but did win in a dominating performance in Kansas City back in October.
The Chiefs destroyed the Pittsburgh Steelers though, 42-21, so both teams are firing on all cylinders.
The Bills also have to deal with teams like the Green Bay Packers, Los Angeles Rams, Tampa Bay Buccaneers and Tennessee Titans.
But after that Wild Card performance, and the Bills playing lights out since halftime of the Tampa Bay game on December 12th, surely they're at least in the top three of Colin Cowherd's playoff rankings, right?
Nope.
Cowherd's Hierarchy had the Bills fifth out of eight teams...
Here's the video.
I can live with the Packers and Chiefs being ahead. The Bucs are debatable, but Brady, fine. But the Titans? I know, the Titans beat the Bills. But Buffalo has a better offense and defense statistically, and, are playing the best football of anyone in the league. Tennessee had to have a win to secure the number one seed in week 18, and barely got by the four-win Houston Texans.
We shall see. It's pretty amazing the Bills and Chiefs have to play each other before the conference championship game. The Titans have an easy road to the AFC title game, but the Bengals offense is good enough right now to carry their average to mediocre defense.
TACKLE THESE: Check Out the Best Uniforms In Each NFL Team's History
KEEP READING: Here are 50 of the most famous sports goofs
CHECK IT OUT: 100 sports records and the stories behind them