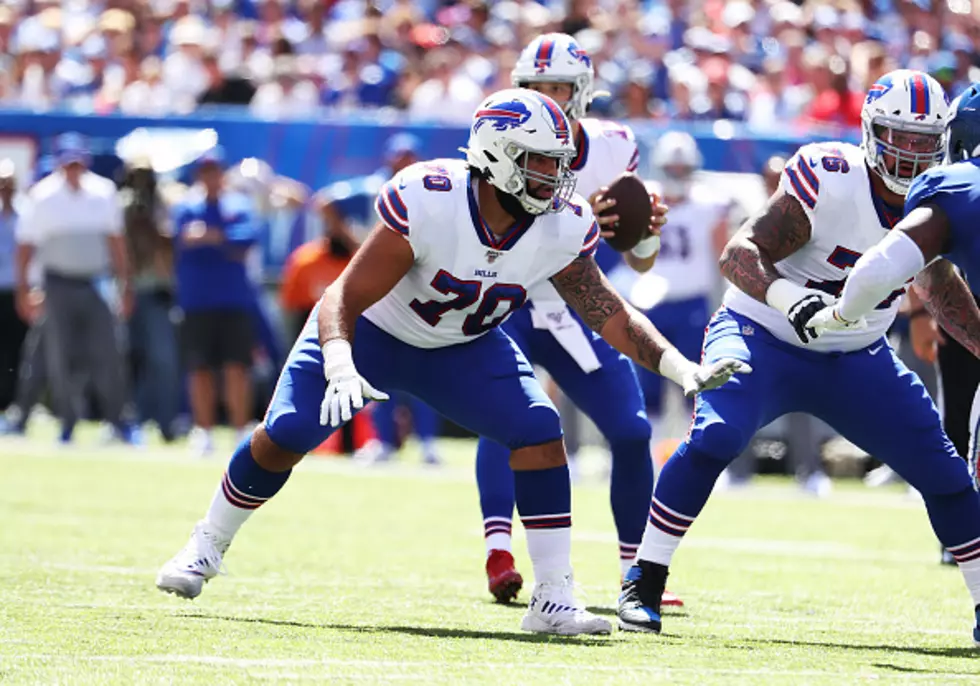 The Buffalo Bills Pull Off a Trade on Monday Afternoon
Getty Images
The Buffalo Bills front office and coaching staff will be busy over the next week, deciding who to keep and who to release when it comes to roster cutdown.
The Bills released veteran punter Matt Haack and veteran wide receiver Tavon Austin this morning, which gets them to 82 players. The team has to be down to 80 players by tomorrow afternoon. The team needs to cut the roster to 53 players by next Tuesday, August 30th.
Offensive line is one of those positions which features a ton of competition and on Monday afternoon, the Bills made a move that was not a surprise to those following the team closely.
The Bills have traded offensive lineman Cody Ford to the Arizona Cardinals for a 2023 5th round draft pick.
Ford was a 2nd round pick by the Bills in the 2019 NFL Draft, but after a promising rookie season, Ford's play declined and eventually lost out on a starting spot along the Bills offensive line. He played tackle at the University of Oklahoma but played mostly guard for the Bills.
The Bills also traded up for Ford, which was one of the few misses by general manager Brandon Beane since 2017.
Ford looked better in training camp and in the preseason, which was helped by new offensive line coach Aaron Kromer, who is known as an offensive line guru.
Ford now has a chance to be a starter in Arizona and the Bills get a 5th round pick for a player who had a decent chance to be released next week, so props to general manager Brandon Beane on the trade.
The Bills play their final preseason game this Friday against the Panthers in Carolina.
Bills Players Who Could Be Surprise Training Camp Cuts
Here are five players who could be "surprise" training camp releases in 2022.
Predicting How Many Wins For The Buffalo Bills
The Buffalo Bills schedule has been officially released and how is the perfect time to predict how well the team will do this upcoming season.
CHECK IT OUT: 100 sports records and the stories behind them