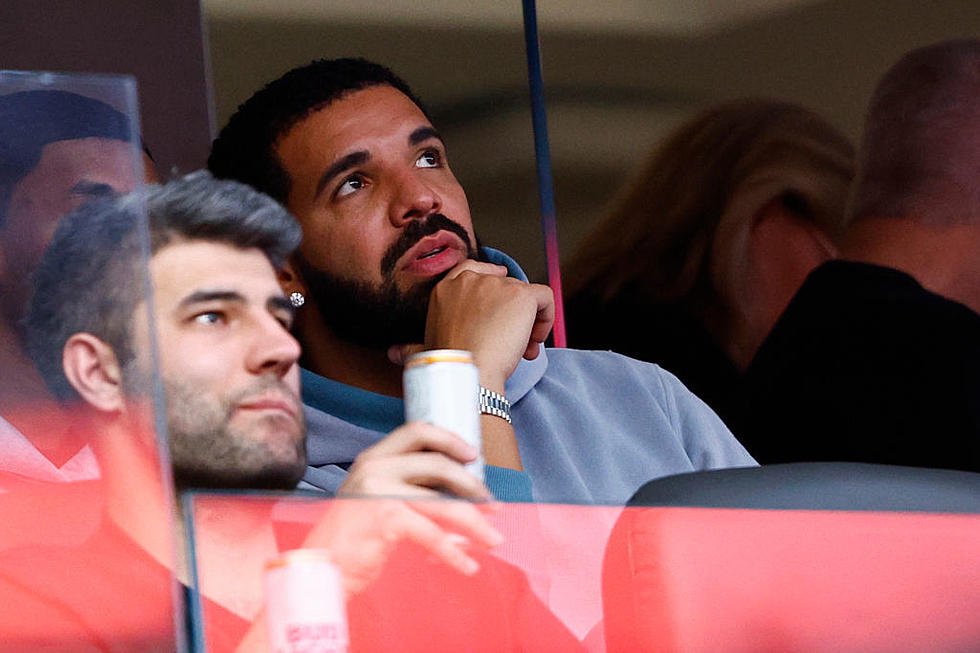 10 Celebrities You Could Meet in Western New York
Ronald Martinez / Getty Images
One of the good, or bad, things about Buffalo not being a secret anymore is that you'll likely run into all kinds of famous people in the area. Now, I realize most of those famous people are from Buffalo, the main point is they're famous celebrities and they typically are running through the 716 with their woes.
Here's a list of people that may be routinely in Western New York. How would you handle yourself if you bumped into any of these famous people while in the Buffalo area?
Wolf Blitzer
Considering that the CNN Anchor is a huge Buffalo Bills fan, it's likely you'll find him roaming around his old stomping ground in Kenmore, New York.
Westside Gunn
1/3 of the Hip Hop Collective Griselda Records, the fashion visionary who is considered a Flygod still calls Buffalo home and you will most likely see him driving a foreign car dressed in something exclusive.
William Fichtner
The renowned film and tv actor credits his upbringing in Cheektowaga, New York as one of the reasons he's been so successful in this business. Fichtner is also a huge Sabres fan so I'm sure you may run into him walking around in the 200 Club at Key Bank Center.
Megan Thee Stallion
The Texas Hot Girl Meg took her family to see Niagara Falls last summer and totally fell in love with Western New York. I absolutely wouldn't be surprised if you bumped into Ms. Tina Snow herself in the Buffalo Niagara International Airport.
Rob Gronkowski
Even though he wouldn't say so, the 4-time Super Bowl Champion Gronk is a certified celebrity and you can rest assured you'll bump into him all around Western New York.
Benny The Butcher
2 Chain Bennymane might be the biggest rapper in the game right now, but you can rest assured he hasn't forgotten his roots. While his new headquarters is the Greater Atlanta Area, Benny is routinely in Buffalo and you can often find him in the hood.
Venzella Joy
The actress and accomplished musician who is a key member of Beyonce's all-girl band is guaranteed to be up to something like traveling around the world. But when she's not busy doing that, you can find her helping out her friends and family right here in Buffalo.
Vanessa Williams
As Buffalo's adopted daughter thought marriage, you would be surprised how often this singer and actress is in the 716. Pay attention the next time you are in the Galleria Mall you might see former Miss America herself.
Conway The Machine
The remaining member of the Griselda Collective, The Machine is has established himself as one of the top lyricists in the rap game, yet he still finds time to support others in Western New York who suffers from Bell's Palsy like him.
Drake
Most people in the area may not realize the special relationship that Champagne Papi has with Buffalo. Besides the fact that 93.7 WBLK was the first American radio station to play his music, and the fact that a DJ TJ Banks, who is from Buffalo. But, more important than that is the fact that Buffalo is the closest city to Toronto with an International Airport and an F.B.O. If you notice Drake's airplane is often parked at the Buffalo Niagara International Airport and you can be sure that wherever his plan is, he's not far behind.
What other celebrities do you think you'll bump into in Buffalo?
Most Popular NFL Players from Buffalo
Western New York has had its share of great athletes go into the NFL, here are some of the most popular ones
10 Famous People You Didn't Know Lived in Buffalo
Buffalonians Would Hate To See Josh Allen Endorse These Companies