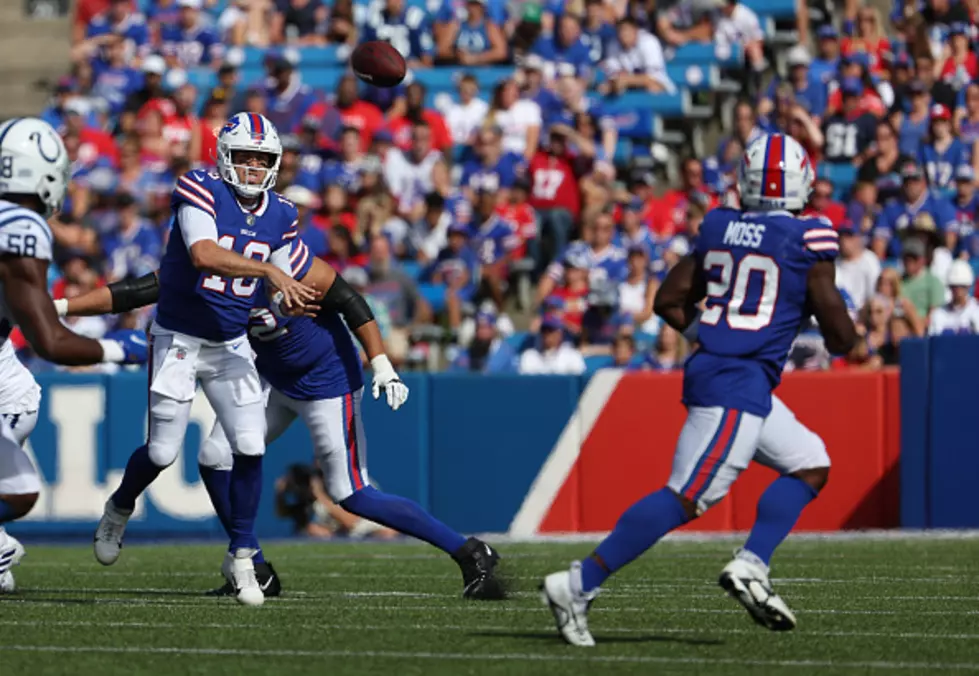 Buffalo Bills Fans Now Worrying About Backup Quarterback
Getty Images
The Buffalo Bills have had an up-and-down first half to say the least.
Bills fans packed Highmark Stadium for the first preseason game of the month against the Indianapolis Colts and have been entertained for the most part.
The two teams have combined for six turnovers in the first half of today's opening preseason game, with the Bills having four of the six total turnovers.
There has been quite a few bright spots, particularly on defense as Bills second stringers and rookies have shined against largely a starting offense for the Colts.
Josh Allen did not play in today's game, which meant newly acquired backup quarterback Case Keenum played the entire first half.
Keenum has gone 11 of 18 for 86 yards and three turnovers, with two of them interceptions.
The first INT wasn't entirely Keenum's fault, as the ball went through wide receiver Jamison Crowder's hands.
The other INT was as he tried a back-shoulder fade to Isaiah Hodgins near the end zone and the pass was easily picked off by the Colts.
Bills fans have taken to social media to describe how they feel about the play of their new backup QB.
It's only the preseason and Keenum did not have the likes of Stefon Diggs, Dawson Knox of Gabe Davis in the game with him, but he was very rusty and maybe some rightful concerns if Allen were to ever go down with an injury.
Keenum's been in the league for a decade and has been a reliable backup, but has a much different skillset than Allen.
We will see how Keenum and the offense performs next week against Denver.
Bills Players Who Could Be Surprise Training Camp Cuts
Here are five players who could be "surprise" training camp releases in 2022.
KEEP READING: Here are 50 of the most famous sports goofs
CHECK IT OUT: 100 sports records and the stories behind them