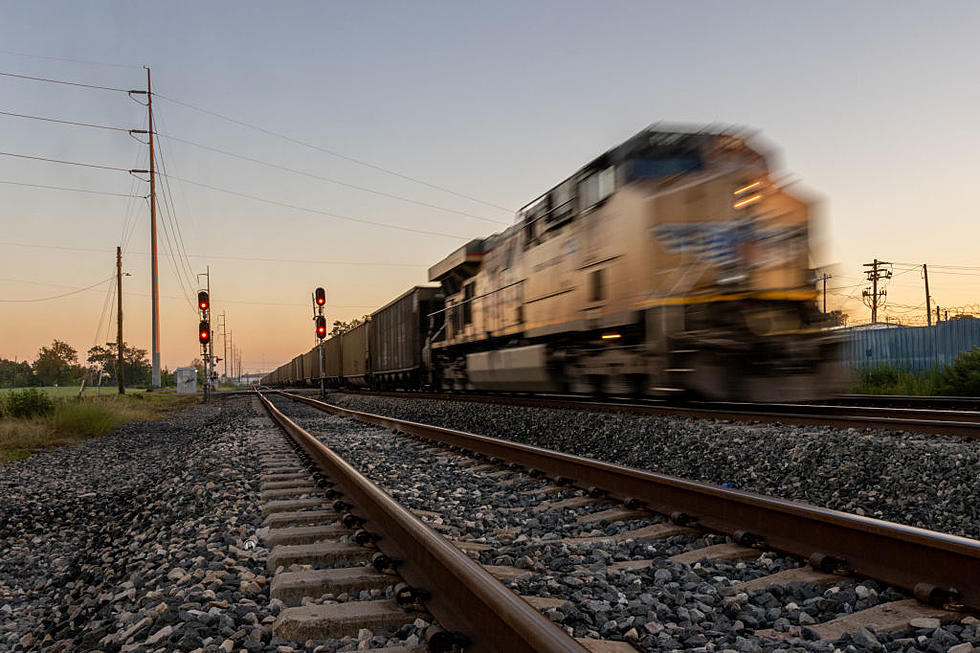 Officials Seeking Answers About Train On Fire In North Buffalo
Getty Images
In late February 2023, several residents of a North Buffalo neighborhood observed a freight train pass through their neighborhood with flames shooting from some of the cars. Those observations not only grabbed the attention of several people who live in the neighborhood, but also of many government officials who became concerned about another major train incident like the one that happened in Ohio earlier in February.
The Buffalo News initially reported about this and it peaked my concern as I live just a few short blocks from the Beltline train tracks that run right through my neighborhood.
I drive by and under those train tracks, every day, and the tracks even sit on the edge of my son's school, so imagine my surprise when I heard and read about this.
Congressman Higgins has commented that it's essential that Norfolk Southern, the owner of the train in question, and the US Department of Transportation do a thorough investigation.
The Buffalo News was able to obtain a copy of a video from one of the people who live right near the tracks that show a large fireball going through backyards.
Many Are Calling For Tighter Regulations on Trains
While the massive train derailment that happened in Ohio has effectively no impact on the Buffalo area, officials from all levels of government are urging regulators to clamp down on train safety rules.
New York Senator Chuck Schumer is encouraging the US Congress to pass a new law, the Railway Safety Act of 2023, that would create new safety rules and would create new regulations to help hold railroad companies accountable for accidents. Many cities in New York State, like Buffalo, Rochester, and Syracuse, have active freight lines running right through the middle of the city.
The horrifying train derailment in Ohio has people in Syracuse and across Upstate rightfully concerned about the safety of trains carrying hazardous materials that regularly run through Syracuse's downtown and nearby communities. The tracks behind me run right through numerous residential areas of the city, as well as Syracuse's busy Armory Square, a bustling downtown hub full of local businesses and restaurants, and a hazardous chemical spill could be disastrous...
-Charles E. Schumer, U.S. Senate Majority Leader
11 Old Upstate Train Stations and Firehouses That Are Now Restaurants
The time comes in every small town in Upstate New York when they must look to giving up the ghost with their old train stations and firehouses. Time has passed these important places for the most part, and (in the case of the old firehouses), new, more modern ones must be built.
So, what to do with the old buildings?
Well, many communities have sold off their "old stock" of train depots and fire stations to private citizens who have breathed new life into the structures as modern, delicious, and very popular restaurants.
Here are some very old train depots and fire stations (some more than 150 years old), that
are now vital places in their communities, serving up delicious meals, a place for high-end cocktails, a venue for live entertainment, and more. And to the credit of almost each of these listed in this gallery, they have all managed to modernize these old buildings while leaving important nuances reflecting back on the DNA of their past, back to when the conductor used to holler "All Aboard" and to when the fire trucks barreled out the huge front doors answering the call in the neighborhood.
I think you will enjoy this list!
Abandoned Trains of New York State
Take a look around these trains, found in the woods, that time seems to have forgotten.