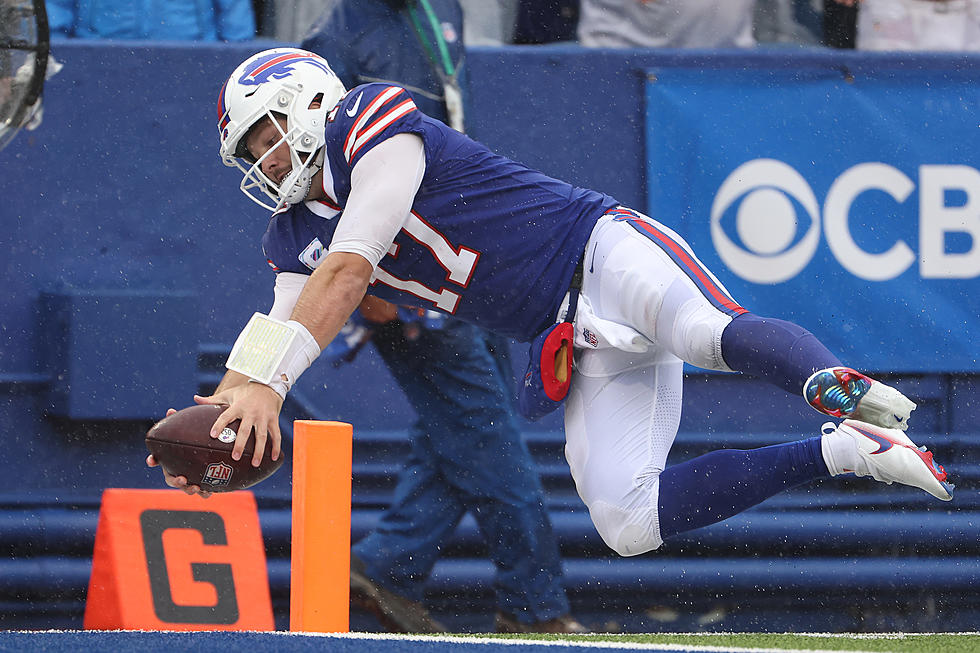 Buffalo Houston Recap In Photos
Getty Images
The Buffalo Bills were firing on all cylinders once again on a rainy chilly Sunday afternoon at Highmark Stadium.
The Bills improved to 3-1 on the season after they pitched their second shout-out of the season blanking the Houston Texans 40-0.
The offense started a bit slow in the rainy conditions as Josh Allen threw an interception on the opening drive for the Bills. He would go on to turn things around and finished the day throwing for 248 and two touchdowns. Both TDs went to his favorite tight end target Dawson Knox.
The wide receivers got on track as well after that opening drive. Stefon Diggs led the group with 114 yards receiving on 7 catches. Emmanual Sanders had 5 catches for 74 yards while the new look Cole Beasley had only 2 catches for 16 yards.
The Bills defense had another solid outing shouting out an opponent for the 2nd time in 3 games. Tremaine Edmunds, Micah Hyde, Tyler Matakevich, and Jaquan Johnson each had an interception in the shutout win for the Bills.
Tyler Bass, the 2nd year player, had another amazing game going 4 for 4 on field goals while adding four extra points. If he keeps this up, he might set the new record for most points in a season for the second year in a row.
At 3-1, the Bills remain at the top of the AFC East and are still one of the top teams in the AFC.
The Bills are back in primetime this Sunday as they travel to Kansa City to take on the Chiefs on Sunday Night Football. That game will kickoff at 8:20 this Sunday on NBC.
Bills/Texans Photo Recap
Take a look back at the Buffalo Bills 40-0 win over the Houston Texans
Photo Recap Of The Bills/Washington Game
Take a look at some of the highlights from the Bills' 43-21 win over Washington.
Bills/Texans Photo Recap
Take a look back at the Buffalo Bills 40-0 win over the Houston Texans