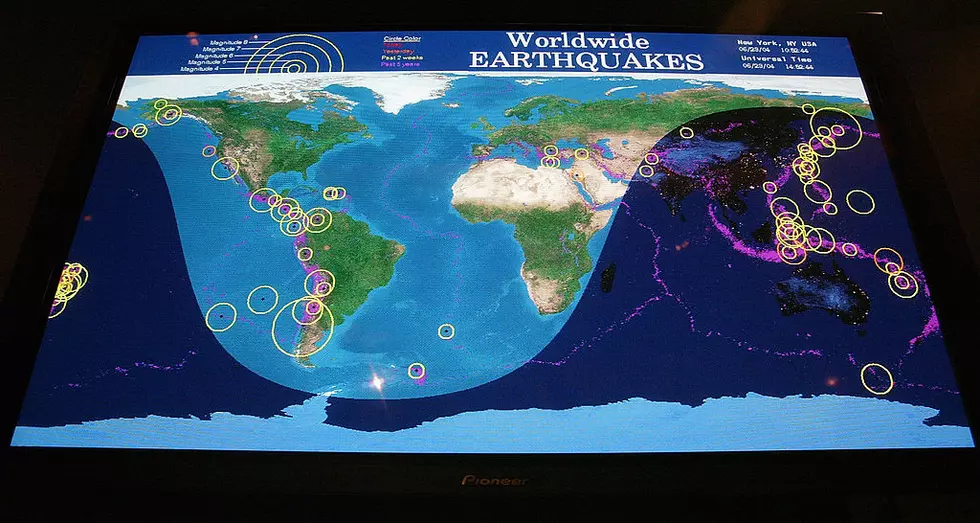 Believe It or Not, Buffalo Gets Earthquakes
Getty Images
Western New York and Southern Ontario woke up to a pretty significant surprise this morning thanks to a pretty significant earthquake that shook the area for a few seconds.
That earthquake, which the United States Geological Survey (USGS) says ranks was a magnitude 3.8, happened around 6:15 am on Monday, February 6, 2023, and was centered just about 1 more east-northeast of West Seneca, New York.
Now while that earthquake was a shock to many in the area, including myself, believe it or not, it's not really that uncommon in Western New York. The Buffalo area sits on a pretty significant fault line and from time to time that fault line reminds us it's here.
According to records from the USGS, the Buffalo area has had 78 earthquakes hit the area over the last 100 hundred years, with several of those being at least a magnitude 3 or larger.
M4.7 Earthquake Hit Corfu, New York on August 12, 1929
M4.3 Earthquake Hit Attica, New York on January 1, 1966
M4.1 Earthquake Hit Attica, New York on June 13, 1967
M3.8 Earthquake Hit West Seneca, New York on February 6, 2023
M3.4 Earthquake Hit Cuylerville, New York on March 12, 1994
If you are interested in looking at a map of all the earthquakes we've had in the region, we've created a custom Google Earth Map of every earthquake that has been requcorded since 1923. You can find that map right here.
11 Best Decisions You Can Make In Buffalo, New York
There are some things you have to do when you are in Buffalo, and here are 15 guaranteed decisions that would serve you well!
Why You Never Wear White In Buffalo, New York
You should never, ever wear white in Buffalo, and here are a few reasons why.