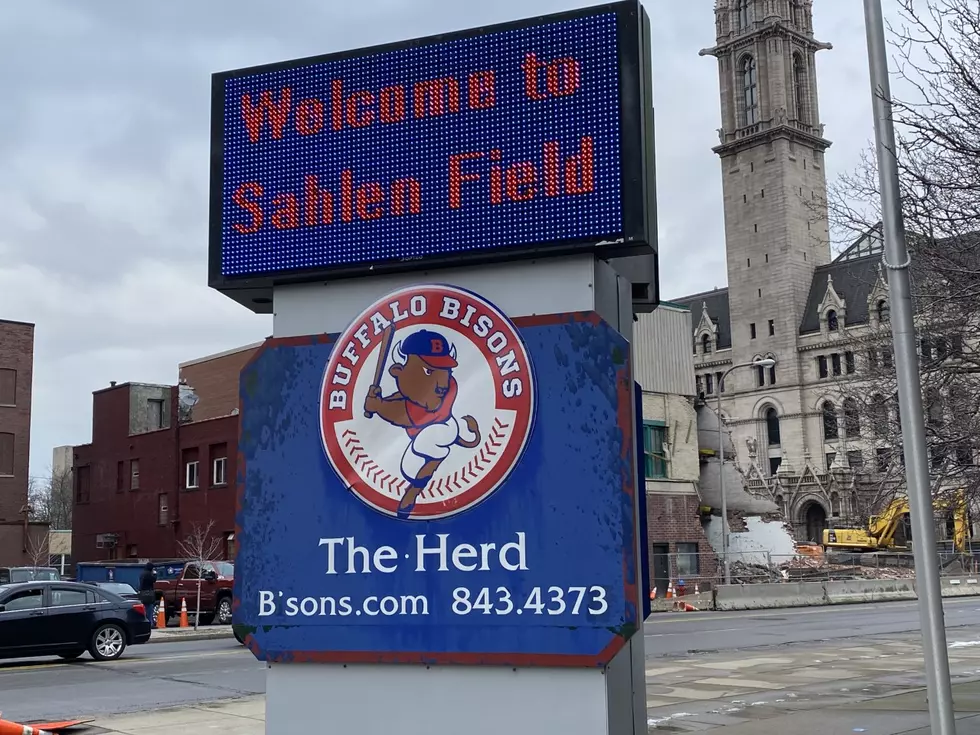 Buffalo Bisons Push Back Start Of 2021 Season
(photo by Brett Alan)
You will have to wait a bit longer for baseball to return to the Queen City.
Major League Baseball which operates the minor league system announced that they will push back the start of the 2021 season due to the COVID-19 pandemic.
The Buffalo Bisons, who play at the Triple-A level and recently signed a 10-year agreement to be the farm club for the Toronto Blue Jays, are expected to start the new season at home on May 4th.
According to a WGRZ, the Bisons were expected to start their season in April but will now wait until May to throw out the first pitch.
The Bisons were originally scheduled to open on April 6. The team confirms the new tentative opener will be May 4 at home against Worcester.
Now where the Bisons play could also become an issue. Their home Sahlen Field is expected to occupy by the Toronto Blue Jays after the Major League team announced they expect to play their first two homestands of the season in Buffalo as the US-Canadian border remains closed due to COVID-19. The Blue Jays said they would find a suitable home for the Bisons if they are still using Sahlen Field as their temporary home in May.
The Blue Jays played most of their home games last season at Sahlen Field last season as the Bisons' season was canceled and the Blue Jays were forced to play within the United States.
Major League Baseball also announced that the games that are canceled will not be made up this season meaning that minor league teams will play a shorten season.
5 MLB Players Born In Buffalo