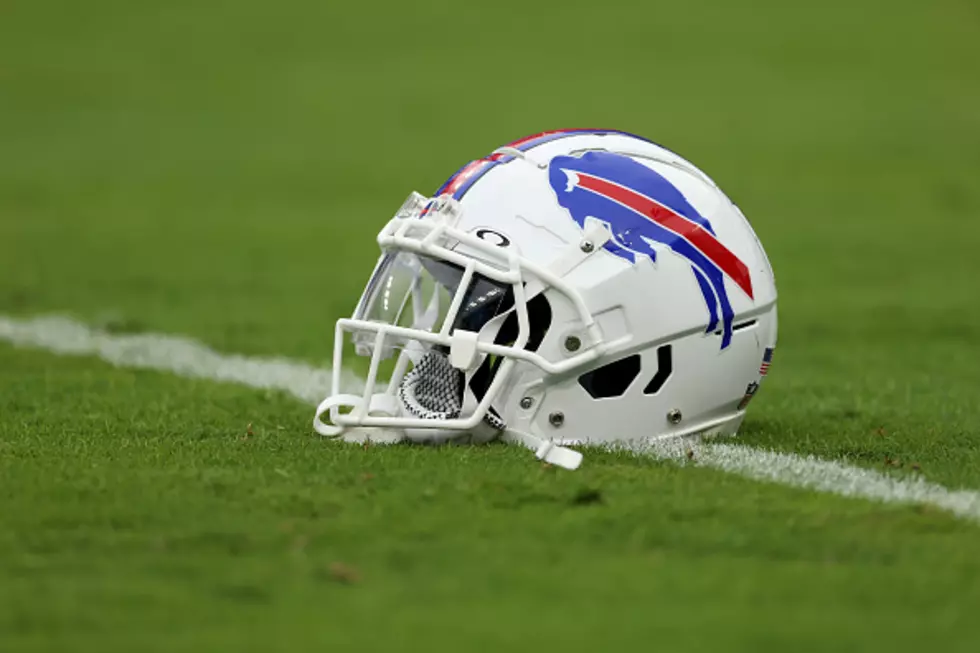 The Bills Switch Up Uniforms for Sunday's Game Against Minnesota
Getty Images
It's pretty remarkable how one game (three hours) can change the feelings of a fanbase.
The Buffalo Bills suffered their second loss of the 2022 regular season against the New York Jets this past Sunday, which happened to also be their second AFC East loss.
The Bills played probably their worst game since last November against the Jacksonville Jaguars. The offense was inept in the second half, while the run defense played downright bad; missed tackles and missed gap assignments cost the Bills on the Jets last few drives.
We don't know yet if the Bills will have Josh Allen this Sunday, who suffered an elbow injury on the last offensive drive of the game against the Jets.
The Bills have worn blue on blue for uniforms a few times already this season. In fact, they have worn blue jerseys and blue pants for every single home game this season and wore them against the Los Angeles Rams in week 1. They've worn white jerseys and white pants twice.
The Bills will switch things up this Sunday against the Vikings.
The Bills announced they will be wearing their blue jerseys and white pants for the game this Sunday, which is just the second time all season they have worn blue jerseys and white pants.
The only other time the Bills have worn this look this season...was against the Miami Dolphins in their week 3 loss in south Florida.
Remember, the Dolphins had the first choice and they picked their white jerseys because of the intense heat, so the Bills were forced to wear their blue jerseys and chose the white pants to help a little.
Personally, I think the blue jerseys and white pants are a sharp look and I'm happy we get to see them this Sunday.
You Need All Of These Buffalo Bills Themed Ugly Christmas Sweaters
15 Things You Should Never Do at a Bills Home Game
Things that are a no-no to do at a Buffalo Bills home game.
16 Buffalo Bills With Some Of The Best And Worst Nicknames