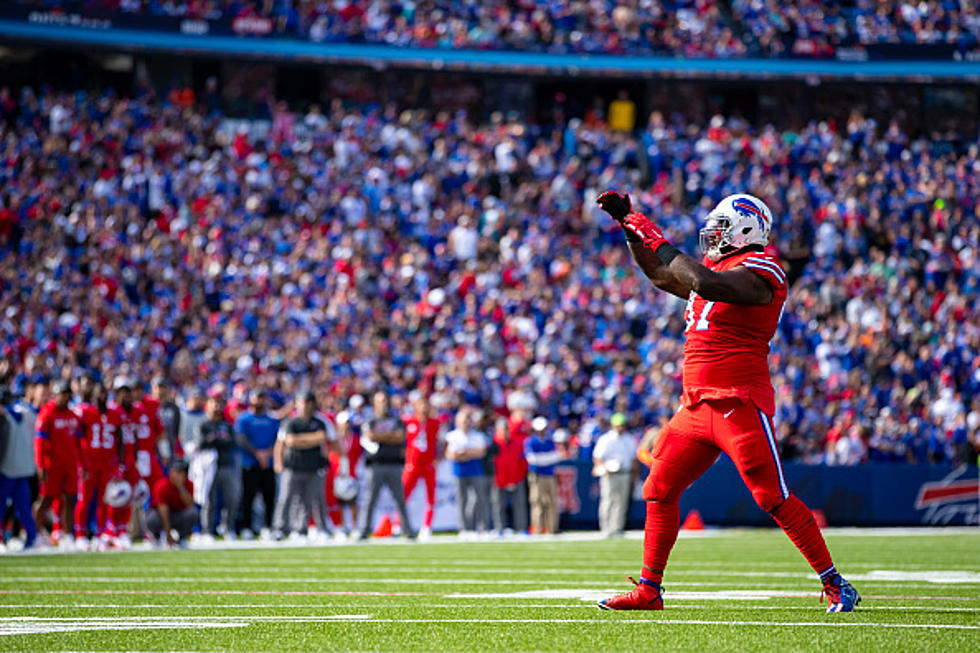 The Buffalo Bills Are Bringing Back a Former Player
Getty Images
Has this been the most fun past week of any NFL off-season? It very well could be. I can't recall the last time we've had such a whirlwind of moves around the league and it's still not even close to being over.
The Buffalo Bills have made their presence felt during free agency. The team has made significant moves to improve, particularly on defense.
The Bills signed defensive tackles Tim Settle and JaQuan Johnson, along with tight end O.J. Howard and guard Rodger Saffold.
The Bills made arguably the biggest splash in free agency when they signed former Denver Broncos and Los Angeles Rams edge rusher, Von Miller to a 6-year $120 million contract on Wednesday.
The Bills are not done yet. On Thursday, they signed another defensive lineman, and this time, it's a familiar face to Bills Mafia.
The Bills announced on Thursday they have signed defensive tackle Jordan Phillips.
Phillips played in Buffalo from 2018-2019. He left the Bills as an unrestricted free agent in 2020 with the Arizona Cardinals. He was released on Wednesday by Arizona.
Phillips will likely be rotated in the Bills interior defensive line with Tim Settle and DqQaun Johnson. Ed Oliver figures to get most of the snaps in the Bills 4-3 look.
Other than losing out on running back J.D. McKissic, general manager Brandon Beane has had an excellent free agency.
The Bills also released wide receiver Cole Beasley on Thursday. The team had given Beasley permission to seek a trade, but there were no takers.
11 Pictures of Why We Love Josh Allen
QUIZ - Can You Name These 25 Buffalo Bills Players?
Alright...Bills Football is here. How big of a fan are you? Can you name of 25 of these Buffalo Bills players?
The Best 50 Ice Cream Places in Western New York
The warm weather means ice cream season is just about here.