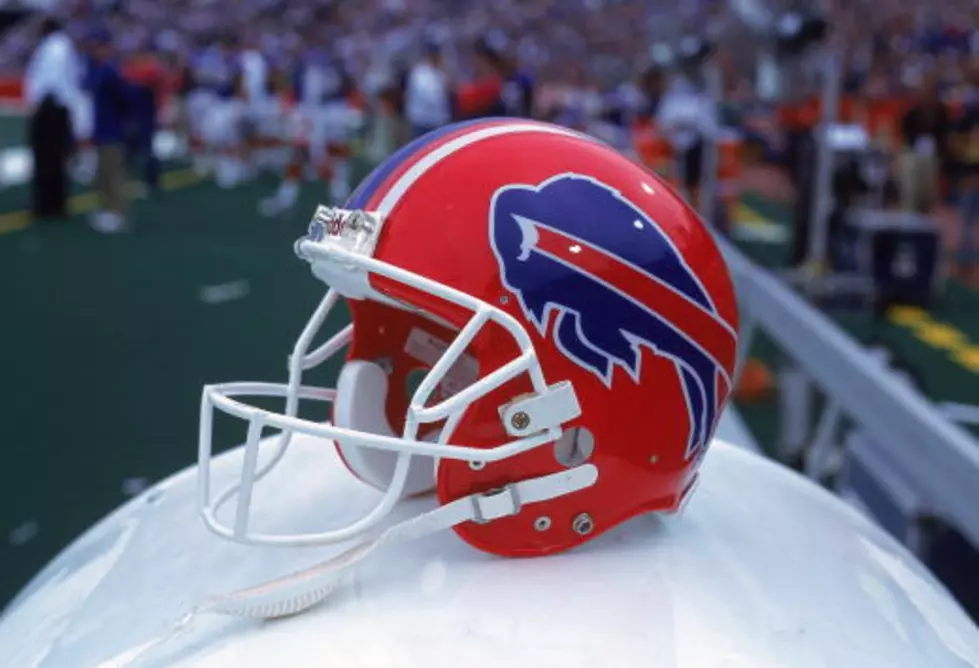 The Buffalo Bills Making Major Announcement Soon?
Getty Images
The Buffalo Bills rookies are already at St. John Fisher University in Rochester for training camp. Veterans report on Saturday, while the first practice will take place on Sunday morning.
The Bills have arguably the best roster in the NFL and the expectation in 2022 is Super Bowl or bust.
While the team on the field is expected to be the best in the AFC, many fans are wondering how the team's look will be in terms of uniforms.
In case you have not heard, the NFL implemented a new rule in 2022 that allows teams to finally wear more than one helmet during the regular season, which will allow teams to weather alternate or throwback uniforms.
The Carolina Panthers introduced their alternate black helmet on Tuesday, while last week the Houston Texans introduced their alternate red helmets they will wear this season.
Does this mean the Bills will introduce the old '90s red helmet soon? Hopefully before the preseason gets underway.
I can't see the Bills NOT going back to the red helmets for an alternate by 2023 at the latest. Fans have been begging for it since at least 2018 and the Bills even teased it with an artist rendition of Stefon Diggs wearing the '90s unis on Instagram last year.
The Bills have a great uniform right now. The white helmets are sharp and their red, white and blue colors are fantastic.
Red helmets for an alternate has to happen and who knows, maybe we will have an announcement soon, based on other teams recently announcing their alternate helmets.
6 Buffalo Bills Greats That Didn't Look Right In A Different Uniform
Unfortunately, sometimes your favorite player leaves your team and when you see them it just looks weird. Here are five former Buffalo Bill greats that just look weird wearing a different team's jersey.
22 Famous Buffalo Sports Phrases Every Die-Hard Bills and Sabres Fan Knows
Being a sports fan in Buffalo is sometimes like knowing a different language. Here are 22 of our favorite Buffalo sports phrases you already know if you're a huge fan! And if you're new here, here's how to catch up.
TACKLE THESE: Check Out the Best Uniforms In Each NFL Team's History