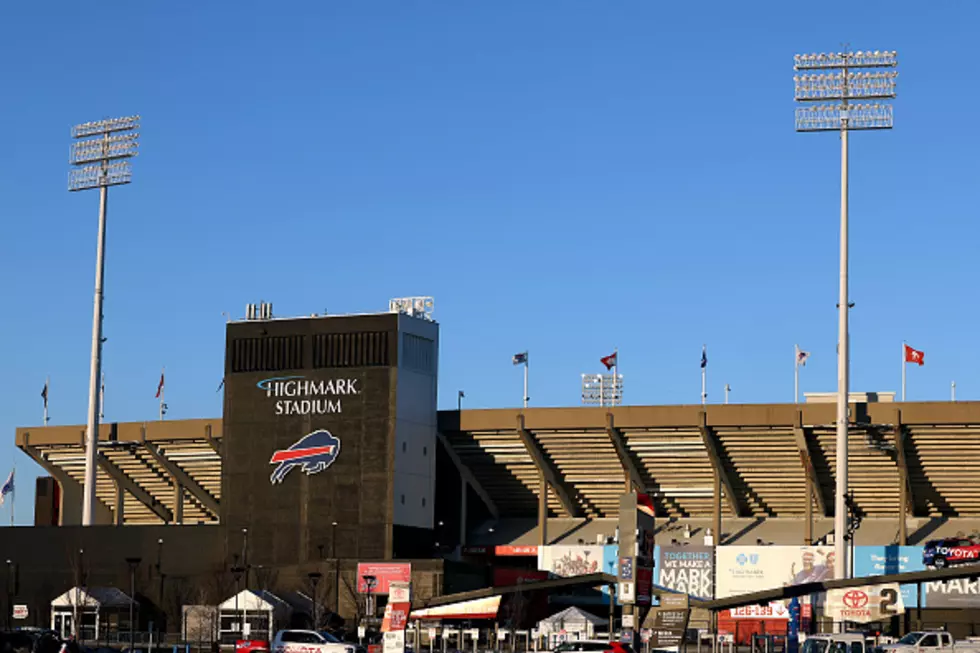 The Worst Mistake You Could Make at a Bills Home Game
Getty Images
We're still three and a half months away from the start of the 2022 Buffalo Bills season, but as we know here in Western New York, the Bills are always at the top of fans' minds.
May and June is typically the time of the year that you get the "he's in the best shape of his life" storylines, meaning we are looking for any kind of content. Once training camp starts, the storylines would write themselves.
The Bills will have a brand new, open-air stadium coming to Orchard Park by what we hope is 2026, but until then, we get to enjoy Highmark Stadium for the next four seasons.
One of the rights of passage for Buffalonians is going to their very first Bills game.
Mine was in 1999. I was 9 years old (maybe a bit young to be going to that environment, but oh well). It was the New England Patriots and the Buffalo Bills.
Pete Carroll was the Patriots head coach and Drew Bledsoe was their quarterback -- that's how long ago this was.
Since then, I've been to a few dozen Bills games. Driving myself over the years, you learn what to do and what not to do.
When to leave, what route to take, the best place to park, etc.
However, there is one mistake you should never make at a Bills game. That's leaving for the game without enough gasoline in your vehicle.
The regular season opener last year was the most traffic I have ever seen for a game. It took me 90 minutes to get to the lot, and I left at 9 am; for a 1 pm game.
The worst traffic is typically after the game and I have had friends before who only have a quarter of a tank of gas in their car, and they don't realize until they're in traffic, or worse, when they leave the game with all that traffic.
It's a mistake we have all made. Just make sure the car is filled up before leaving for the stadium.
15 Things You Should Never Do at a Bills Home Game
Things that are a no-no to do at a Buffalo Bills home game.
Jerseys You Should Never Wear At A Buffalo Game
You should never be caught wearing these jerseys.
CHECK IT OUT: 100 sports records and the stories behind them