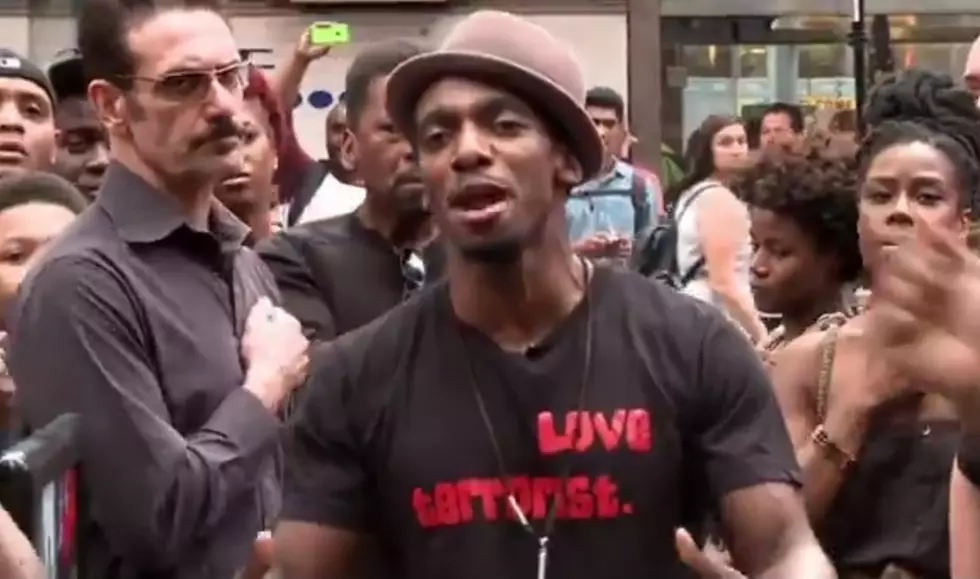 Broadway Performs "I Can't Breathe" Poem [VIDEO]
Youtube
Days before the death of Eric Garner was ruled a homicide, Broadway stars, directors, producers and technicians gathered in Times Square to send a message to the NYPD about police violence and excessive force tactics. Check out their performance of "I Can't Breathe" inside.
Broadway's protest was organized by Brandon Victor Dixon, who most recently played lead in Motown: The Musical, and his WalkRunFly Productions business partner, Warren Adams, who is a choreographer. The poem was recited by Daniel J Watts.
This community is about more than just entertainment. We have to shine a light on these issues otherwise we will continue to see and hear about the Fruitvale Station's, Amadou Diallo's and the Eric Garner's of the world.

-- Warren Adams
Over 100 participants in black t-shirts came from a number of Broadway's top productions, including The Lion King, Kinky Boots, Rocky, Rent, Jersey Boys, Book of Mormon and Newsies.
This performance brought me to tears. Injustice anywhere is a threat to justice everywhere!
"This Stops Today"-- RIP Eric Garner