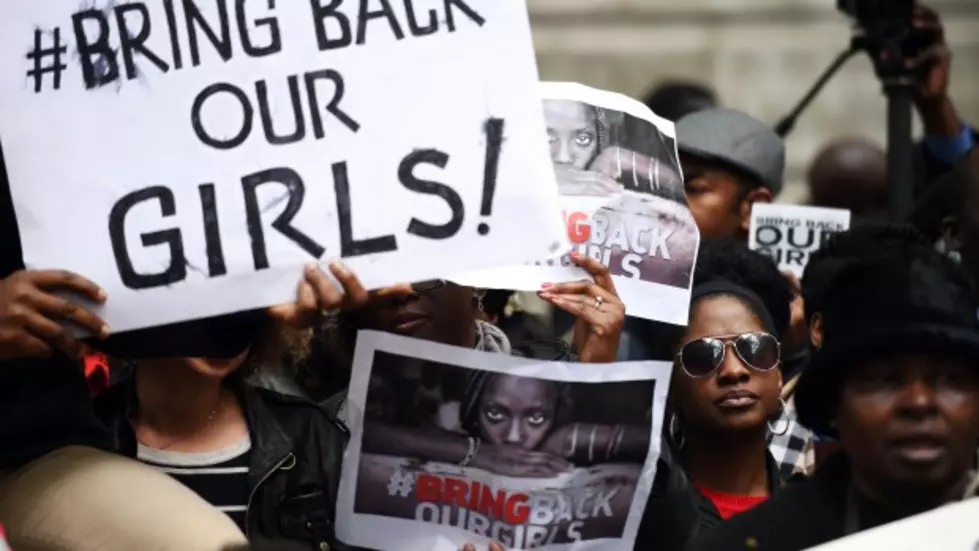 #BringBackOurGirls: Boko Haram Terrorist Leader Offers To Free Abducted Nigerian Girls In Exchange For Islamic Prisoners
Getty Images
The world has been watching as our brothers and sisters have been rallying for our support as Boko Haram Terrorists abduct 130 innocent Nigerian girls from school last month. After a huge amount of support world wide, reports are surfacing today that Boko Haram Terrorists have decided to offer to let the girls go but for a hefty price.
After making statements that all the girls have converted to Islam, the group's leader, Abubakar Shekau , said the girls will be held until all imprisoned militants were freed. The group released a video making their demands.
"These girls, these girls you occupy yourselves with… we have indeed liberated them. These girls have become Muslims," Abubakar Shekau says in the video.
'Boko Haram' stands for 'Western Education is Forbidden'. With that being said, the group justified their actions by stating the girls should not have been in school anyway and instead should have been somewhere married. Correspondents say that the girls in the video appear to be calm and one even stated that they had been hurt or harmed. Check out the video.
What do you think about what is going on in Nigeria? How do you think America has handled the situation? What would you do if you were leadership, would you hand over prisoners?