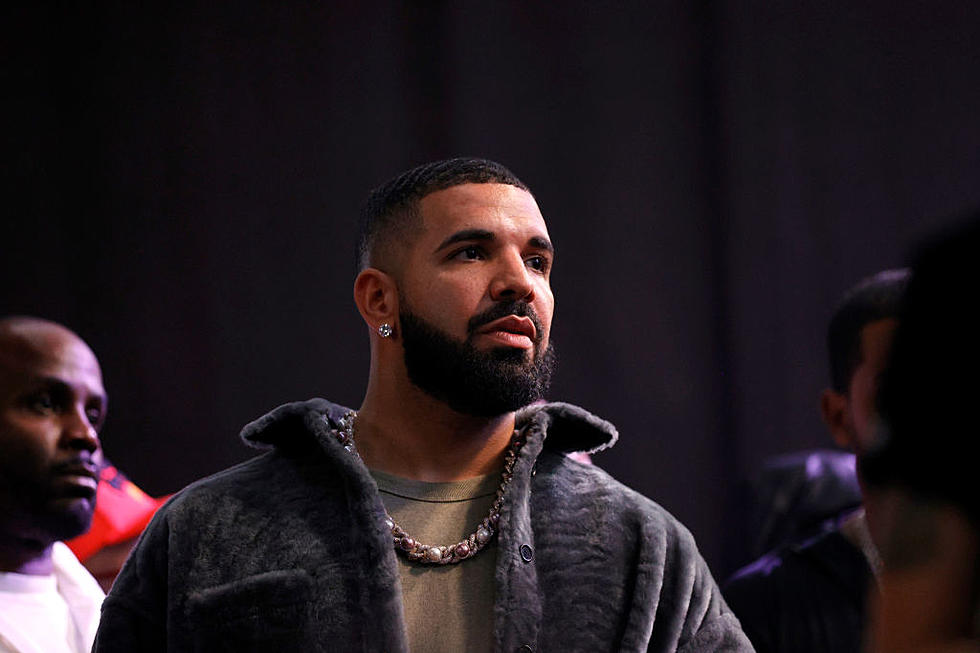 Drake Uses Newest Album To Send Another Shoutout To Buffalo
Getty Images
The whole music industry has been patiently waiting for Drake to drop his newest album, and over the last few weeks, there have been a few times when we'd thought it would drop, but it didn't.
In classic Drake fashion, he addressed the issue, saying the delay was to ensure we got the best product he could produce.
Okay, my dilemma I am faced with is either cancel shows to finish the album or I complete the mission and drop the album before the last show... I owe you all these memories we are building, and anywhere we have missed to date, we will be spinning back for sure.
-Drake
Well, early in the morning on Friday, October 6, 2023, Octobers Very Own dropped his latest album, For All My Dogs, to much fanfare.
Music fans all around the world were wide awake at 6 a.m. Eastern time when the 6-God dropped his 8th studio album for the masses.
After listening to the album a few times already, there is one thing I took away from the album that many people may not catch. Drake really has an appreciation for Buffalo and its contribution to him, his career, and Toronto hip-hop.
Drake Shouts Out Buffalo, Again
In the song Away From Home, which is the 22nd track on the album, Drake lays out a poetic discussion about how life has changed for him over the years and sometimes how he yearns for the old days of being back home. While moving forward with life and his career, Drake drops several lines as a reminder about how hard it was coming up and that he has never forgotten where he came from.
How could I forget? How could I forget?
I was on a Greyhound way before the jet
Buffalo, New York was like the furthest I could get
At the Walden Galleria tryna make the money stretch
-Drake - Away From Home
One of the places that Drake came from was Buffalo; while the 416 was his home, Drake's connection to the 716 is well documented and played a big part in his development as an artist.
WBLK-FM In Buffalo Was The Very First Radio Station To Play A Drake Song
Most people may not realize that the very first radio station in Buffalo to play a Drake song was Power 93.7 WBLK.
Before Drake was the internationally known artist we all know and love, WBLK had a program called Unsigned Hype that featured underground and unsigned talent from Western New York and Southern Ontario. Drake was among many artists from the 416 featured on Buffalo's radio waves.
You can check out For All My Dogs right here.
See Drake's Wildest Lyrics on His For All the Dogs Album
See Every Drake Project Ranked