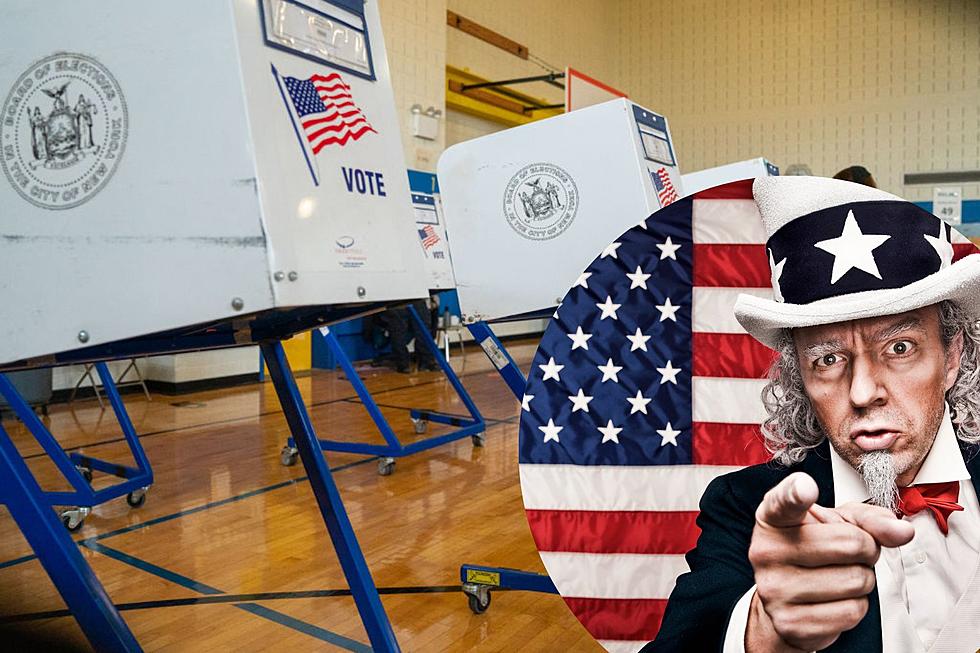 Democracy in New York Needs Your Help This Year
Getty Images / Canva
One of the key things about living in the United States and having a government of the people, by the people, for the people, is being able to select our representatives in government.
Being able to vote for ones leader is one of the true benefits of democracy and every year we have a chance to participate in how things are run, just like it has happened every year since 1788, another election is on the horizon and Tuesday, November 7th will be here before you know it.
In New York State, there are several offices that are up for election and according to the Erie County Board Of Elections Political Calendar, tons of preparations are underway for this year's election.
However voting in an election doesn't happen in a vacuum and there are tons of things that go on behind the scenes to make it happen, with hundreds of people who work hard every day to ensure election day goes off without a hitch.
We do not have government by the majority. We have government by the majority who participate.
-Thomas Jefferson, 3rd President Of The United States
If you're looking to help out to ensure that democracy works, then there is a job with your name on it.
The Erie County Board of Elections Needs Your Help
Since it literally takes hundreds of people to ensure that elections in Erie County work well, the local Board of Elections is looking to hire people to be election workers.
If you want to help democracy this year and make $25 per hour while doing it, then apply to become a paid election worker.
According to the New York State Elections website, the duties of an election worker are:
Prepare the polling place for voting,
Set up the voting equipment,
Sign-in and process voters,
Demonstrate voting procedures to the voters,
Sanitize voting equipment,
Close the polling place,
Canvass and report the results,
Assist voters if requested,
and more.
You can find the information you need to know about the job here on the Board of Elections website.
5 New Laws You Should Know For 2023 In New York State
2023 comes some new laws that you need to know about.
Early Voting Locations in Buffalo for 2023 Elections
There are 11 locations in the City of Buffalo where early votes can be cast for the New York State 2023 Elections