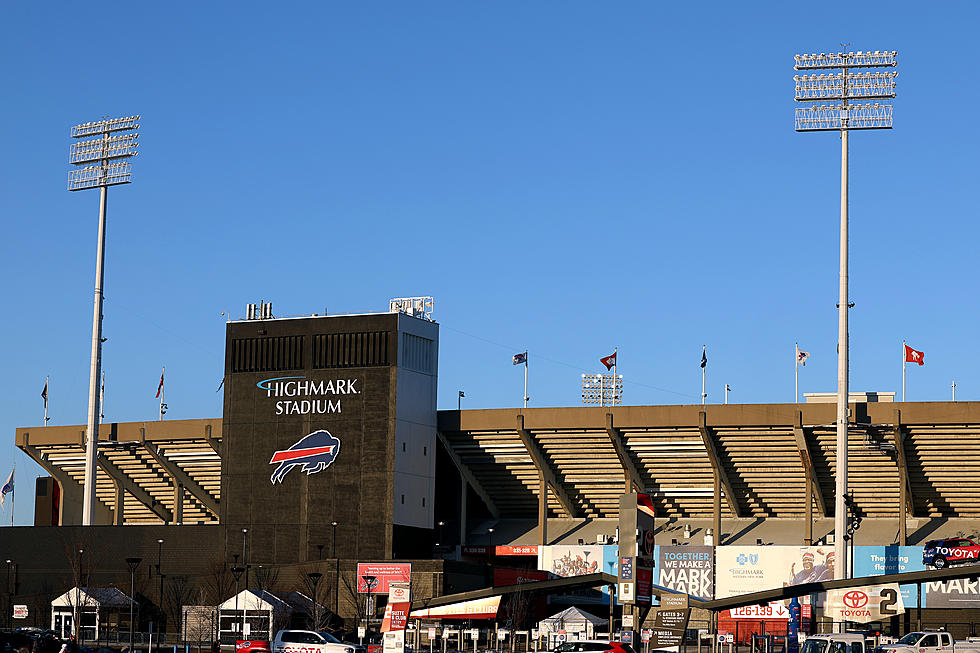 Reports: $850 Million In Public Money Towards New Bills Stadium
Getty Images
The NFL Owners meetings are taking place today in Florida and other than new rule discussions (such as a potential change in overtime), the big news item is the potential new Bills stadium, which by all accounts, is in the final stages of negotiations.
On Friday, the NFL Stadium and Finance Committee approved a $200 million 4G loan towards a new Bills stadium, which is expected to be approved by NFL owners on Monday. That would mean at least $400 million in private money would go towards a new stadium. Ownership would need to at least match it.
But how much would the public be on the hook for? Much more looks to be the answer.
According to both Tim Graham of The Athletic and John Wawrow of the AP, the public money towards the new Bills stadium will be $850 million.
Also, it's a forgone conclusion the new stadium will be an open-air version in Orchard Park, across the road from Highmark Stadium. That was decided very long ago, via Tim Graham.
As for when a formal announcement is coming from New York Gov. Kathy Hochul, that could be as soon as today and likely this week.
The public money isn't a surprise. It's actually been rumored to be around $1 billion of the reporter $1.4 billion stadium, so this is slightly lower. Public money was always going to front a majority of the stadium, whether we like it or not.
The Bills will be staying in Buffalo though, or should we say, Orchard Park.
Predicting The Buffalo Bills 2022 Schedule
Here's a very early guess on what the 2022 Buffalo Bills schedule will look like.
TACKLE THESE: Check Out the Best Uniforms In Each NFL Team's History
CHECK IT OUT: 100 sports records and the stories behind them