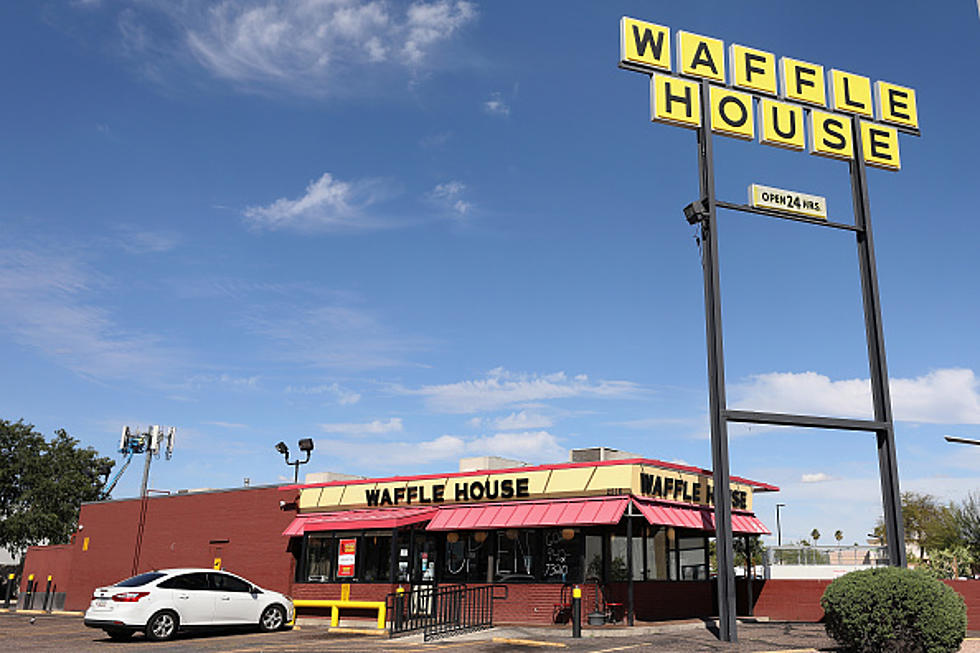 Bills Player Wants a Waffle House; Asks For Buffalo's Help
Getty Images
Nothing beats local restaurants in Buffalo. We pride ourselves on local establishments that serve up amazing Western New York cuisine. Wings, pizza, beer, etc.
That's not to say that Buffalo doesn't love national chains. You often see lines wrapped around the building for Tim Hortons, Chick-fil-A, McDonald's, and Wendy's. Even sit-down restaurants like Applebee's and Denny's are usually packed in Western New York.
There are some national chain restaurants who have yet to make their way into Western New York. One of them is Waffle House, which is about as iconic for American breakfast and lunch cuisine as you can get.
One Buffalo Bills player is pleading for a location in Western New York. He's asked for Buffalo's help in landing a location.
Bills wide receiver/kick returner Isaiah McKenzie tweeted out on Monday that he wants a Waffle House in Buffalo and asked for everyone to put their money together (including his) to get a Waffle House here.
McKenzie has tweeted he wants a Waffle House in Buffalo before and he's not a stranger to the restaurant business. McKenzie has his own BBQ restaurant in his home state of Florida, so he understands the business side of things like this.
How amazing would it be if Buffalo got a Waffle House because of McKenzie!? I think the nearest one is in Pennsylvania or Ohio along the I-90. That and other places like Bojangles and Hardee's are just a few that have been long wanted and rumored to come to Western New York.
Top 50 Summer Restaurants in Buffalo and Western New York
Check out some of the best spots for food and drinks this spring and summer across Western New York!
50 Most Popular Chain Restaurants in America
YouGov investigated the most popular dining brands in the country, and Stacker compiled the list to give readers context on the findings. Read on to look through America's vast and divergent variety of restaurants—maybe you'll even find a favorite or two.
READ ON: See the States Where People Live the Longest
Read on to learn the average life expectancy in each state.