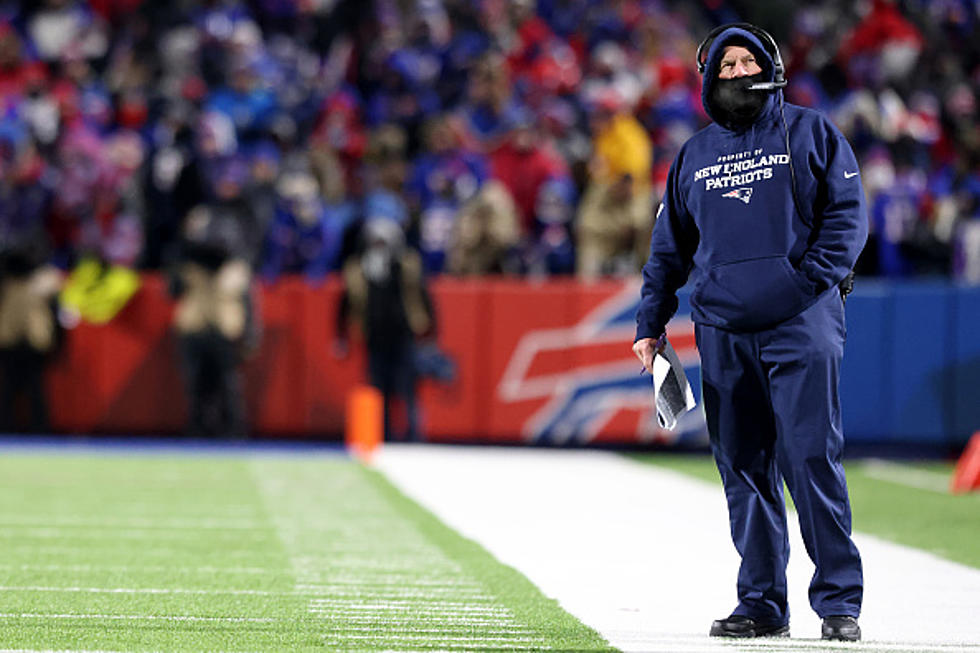 Bill Belichick Went Into The Bills Locker Room After Buffalo Win
Getty Images
The Buffalo Bills are looking ahead to their game this Sunday evening in the AFC Divisional Round against the Kansas City Chiefs. The game will be played at Arrowhead Stadium and kicks off at 6:30 pm on CBS.
The game will be a playoff rematch between the Bills and Chiefs from last January, when the two teams met in the AFC Championship game, which the Chiefs won.
However, there are still plenty of Bills fans still talking about the Bills huge blowout win in Orchard Park against the New England Patriots from last Saturday night, 47-17.
The Bills' offense played the first perfect game in NFL history -- scoring a touchdown on all seven possessions, no punts, no 4th downs, no field goal attempts, and no turnovers.
Bills quarterback Josh Allen completed 21 of 25 passes for 308 yards and 5 touchdowns. It was one of the best games an NFL quarterback has ever had.
Josh was a guest on the Pat McAfee Show on Thursday, and talked about the fact that Patriots legendary head coach and longtime Bills nemesis, Bill Belichick, went into the Bills locker room after his press conference, and personally talked to him about his performance.
Josh told the Pat McAfee Show that Belichick told him "what you did out there was awesome. You did well tonight and we didn't have an answer," said Allen.
Listen to the full clip below.
The fact that Belichick went into thee Bills locker room like that, is definitely not normal. It shows a lot in Belichick's respect and admiration for Allen and the fact that Josh is such a special quarterback that you just do not see come along very often, if at all.
That is very cool.
Top 10 Running Back In Buffalo Bills History
As we get ready for another season of Buffalo Bills football, check out the Top 10 running backis in Bills history.
Top 10 Receivers In Buffalo Bills History
The Bills have had some amazing wideouts. Here are the Top 10 based on reception yards in Bills history.
The Buffalo Bills 2022 Opponents
The Buffalo Bills 2022 opponents are officially set.
TACKLE THESE: Check Out the Best Uniforms In Each NFL Team's History
CHECK IT OUT: 100 sports records and the stories behind them