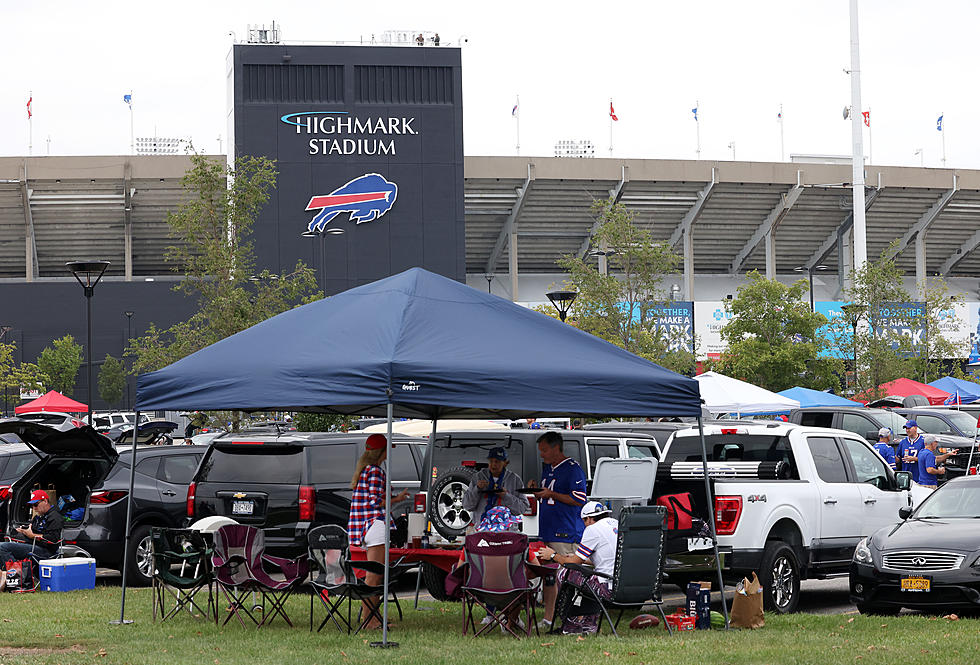 Buffalo Bills Game Day Traffic Has Seemingly Gotten Worse
Getty Images
It's finally here -- the first 1 pm home game of the 2022 regular season for the Buffalo Bills.
The Bills host the Pittsburgh Steelers this afternoon and it should be a beautiful day, as temperatures will hover in the mid-to-high 50's and bring us partly to mostly sunny skies.
The Bills are dealing with a host of injuries, especially on defense, and it figures to be a game that young players and rookies will have to step up and get a win for Buffalo.
If you went to the first home game on September 19th, the Monday Night Football affair against the Tennessee Titans, then you probably had to fight through some of the worst traffic you've ever seen.
The same can be said for today's game against the Steelers.
I left my house at 8:30 am, so my plan was to get there just before the Bills stadium owned lots would open. Normally, this is a plan that works and traffic, while steady and a bit congested, is not too bad. If I'm lucky I can get there in 15-20 minutes and I live in South Buffalo.
That was not what happened today.
It took me an hour to go from the South Buffalo-Lackawanna border to Highmark Stadium and that's with leaving four and a half hours before kickoff.
It's a topic many fans and members of the media had on Sunday morning. The usual shortcuts like Sowles or Armor Duells were just as congested or close to as congested as Big Tree and the 219 exit.
Traffic was backed up onto the 219 onto Milestrip, which I have never seen that early for a Bills game.
Has anyone else felt this the first two home games? It truly feels like the first two home games have brought some of the worst traffic we've ever seen in Orchard Park.
15 Things You Should Never Do at a Bills Home Game
Things that are a no-no to do at a Buffalo Bills home game.
16 Buffalo Bills With Some Of The Best And Worst Nicknames
22 Famous Buffalo Sports Phrases Every Die-Hard Bills and Sabres Fan Knows
Being a sports fan in Buffalo is sometimes like knowing a different language. Here are 22 of our favorite Buffalo sports phrases you already know if you're a huge fan! And if you're new here, here's how to catch up.