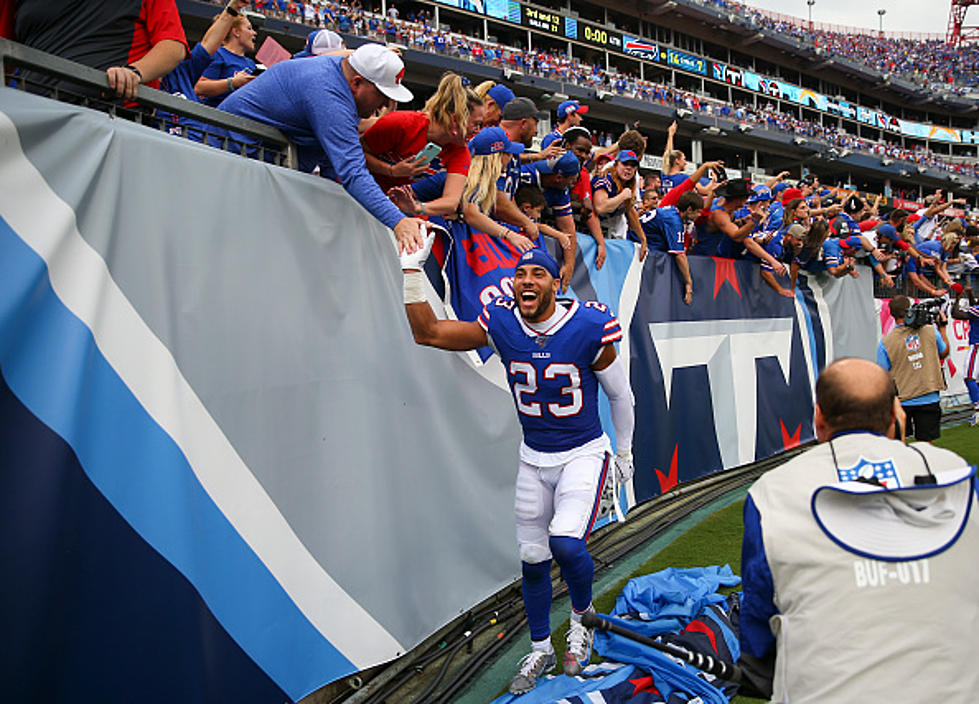 Bills Fans Ready To Take Over Downtown Nashville This Weekend
Getty Images
It's safe to say that Buffalo Bills excitement is at an all-time high right now. Normally, it's high anyway, just because that's the way Buffalo is wired with their sports, but the Bills have their best team in 30 years and are legitimate Super Bowl contenders this season.
We know that Bills fans travel well. We also know that Bills fans are Buffalo transplants, scattered all over the United States. That's why Bills fans always show up in opposing stadiums and NFL cities.
However, there is something truly unique and extra special about Nashville. Every time the Bills play there now, Bills Mafia can be seen everywhere in downtown Nashville. From Broadway to the edge of town, Nashville will essentially turn into another Buffalo, NY for a couple of days this weekend.
Back in 2019, Bills Mafia invaded Music City the Saturday and Sunday the Bills played there. Judging by the number of people saying they will be attending the game on Monday night, you can expect the same crowd for this game.
The Bills play at the Titans this Monday night and the game marks the third consecutive season the Bills will be playing in Nashville. They did so last season, but because of the pandemic, Bills Mafia was not present in large numbers. That won't be the case on Monday, although, the pandemic is still on everyone's minds.
I'm going down there this weekend as well. We will be getting there Friday night, so maybe a day or so earlier than most fans who are traveling for the game, but it will be so cool to see so many fellow Buffalonians there enjoying Music City.
Titans fans better be aware that Nashville will be turning into 716 part 2 this weekend.
28 Songs To Play For When You Break a Table
These are the best 28 songs to play when you see someone preparing to take the leap of faith.
16 Buffalo Bills With Some Of The Best And Worst Nicknames
20 Most Affordable Suburbs in Buffalo [LIST]
25 Things You Need To Do In Buffalo and WNY This Fall Season
The best 25 things to do in Western New York this fall season.