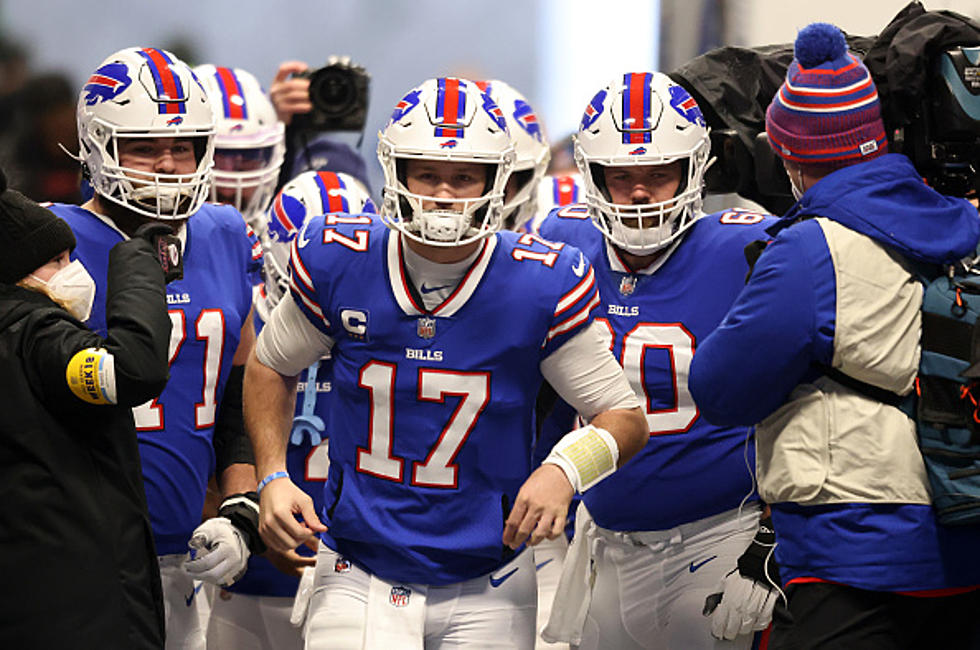 Report: Big-Name Free Agent Reaches Out To The Buffalo Bills
Getty Images
It's going to be a fun next few weeks for NFL fans. That's because unrestricted free agency starts next week (Thursday, March 17th), and many big-name players around the league will be signing with new teams.
The NFL announced that the 2022 salary cap will be $208.2 million, which means the Buffalo Bills are a few million over the cap as it stands right now.
Bills general manager Brandon Beane will have to work on restructured deals, extensions (Stefon Diggs perhaps) and potential cap casualties, in order to not only get under the cap, but also be able to sign the Bills' own new free agents.
Speculation has been running pretty high in recent days on just what the Bills might do in free agency, but according to one report the Bills could make a big splash after at least one player reached out to the Bills regarding his interest.
Albert Breer of SI's Monday Morning Quarterback mentioned that at least one big-name NFL free agent reached out to the Bills to express his interest in joining the Bills this off-season.
It seems as if Buffalo has finally become a destination for players around the NFL. That's what success will do to a team but let's be honest, Bills quarterback Josh Allen is a huge reason why players would want to come to Western New York.
Who is that big-name free agent? Likely someone who was released this off-season already, because of tampering rules for pending unrestricted free agents.
The next few weeks should be a lot of fun.
The Buffalo Bills Shouldn't Sign These 5 Free Agents
As the Buffalo Bills get ready to head into next season and try to win the AFC East for the third time in a row and the Super Bowl for the first time, there are some players we don't want to see at One Bills Drive.
TACKLE THESE: Check Out the Best Uniforms In Each NFL Team's History
CHECK IT OUT: 100 sports records and the stories behind them