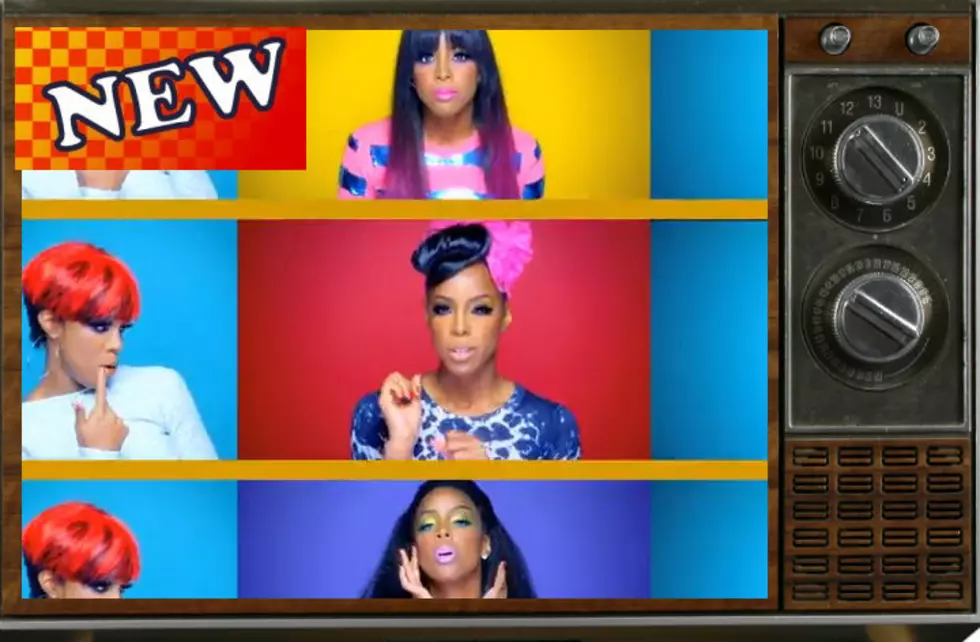 Kelly Rowland, Nicki Minaj, Trey Songz, Juicy J, Mariah Carey & B. Smyth Star in NewTube Thursday! [VIDEO]
YouTube
Today's NewTube is like the March Madness of Music Videos. All of our favorites about to "Show Out" with brand new visuals to Buffalo's Biggest Jams!!
Kelly Rowland likes it "Down Low", Trey Songz might "Fumble" the Ball, B. Smyth says just "Leggo", Nicki Minaj puts on for the "Freaks" and Mariah Carey takes it somewhere over the rainbow. Let the games begin!!
Kelly Rowland – Kisses Down Low
The premiere of Kelly's hit single "Kisses Down Low" is finally here! The video is something fresh and hip with lots of colors and looks. The song is definitely different from the video…you would think she's singing about taking a trip to Oz or the chocolate factory if you mute the video. But I have to commend her for trying something different from what others would expect. But Kelly Rowland is hot and she's showing why she won't be the forgotten Destiny Child! Check it out!
B. Smyth -- Leggo ft. 2 Chainz
Hot new artist B. Smyth is out with his smooth moves and handsome looks giving us his hit single "Leggo" ft. 2 Chainz. I can definitely see him as the next heartthrob making all the girls go crazy! The video is pretty good and the choreography is hot.
French Montana – Freaks (Explicit) ft. Nicki Minaj
As heard on the JazzyDrive@5, Nicki & Frenchy but their twist on this Reggae hit. The video is something that I wouldn't expect from French Montana. Somehow, he doesn't cross me as a person who enjoys a good dance battle because the video is just that! For myself, I enjoyed the video…I can definitely appreciate some good dancing and Nicki Minaj showing off her talents never hurt nobody.
Juicy J -- Show Out (Explicit) ft. Big Sean, Young Jeezy
Honestly, I never thought Juicy J would be this hot and successful after Three 6 Mafia. But his music is something that everybody can turn up to! Big Sean's verse is also another highlight of the song and video and Young Jeezy definitely made this hook! However, the video looks like they are having a ball while they ballin' out of control! Ahhhh the rapper life…must be nice!
Trey Songz – Fumble
Mr. Eye Candy is back with another video to his hit song. The video is typical Trey (displays him acting, singing and getting all emotional), but even though I saw this side of him before, I couldn't get tired of watching this video. Go Trey…and stop fumbling hearts!
#### BONUS #####
Mariah Carey – Almost Home
Honestly, I don't remember hearing this song in the newly released movie "Oz" but obviously Mariah Carey is on the soundtrack! The music video starts off in black & white and then ends up in color, just like the movie. MC looks as stunning as she sounds! Other than showing movie clips, the video shows Mariah Carey in a tight black dress and singing her little heart out. I smell a comeback!