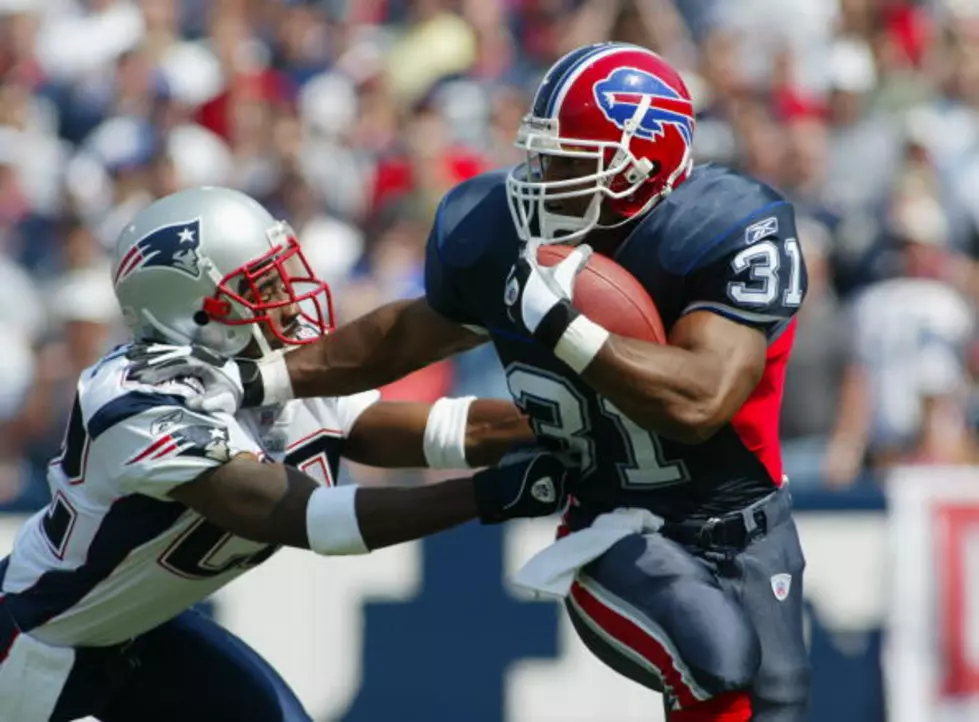 Former Star New England Player Criticizes The "Patriot Way"
Getty Images
The New England Patriots had arguably the greatest dynasty in pro football history. It's also up there for the greatest dynasty in the four major North American sports.
The Patriots won six Super Bowls between 2001-2018. Three of those titles came between 2001-2004; and there was also the nearly perfect season of 2007, which saw New England go 18-1 through the regular season and playoffs.
Many Buffalo Bills fans have heard the phrase, "The Patriot Way" before. All NFL fans have but it's even more despised in Western New York.
Basically, it's a reasoning why the Patriots were so successful — always putting the team first and the coaching staff and front office doing anything to put the best team on the field and gain an edge. That and having Tom Brady, arguably the greatest quarterback of all-time, playing for you.
But one former Patriots player is speaking out against "The Patriot Way."
Former NFL cornerback Asante Samuel played 11 seasons in the league, from 2003-2013. Samuel spent his first five seasons in the NFL with Patriots. He was regarded as one of the best corners in football by the end of his time in New England.
According to "I Am Athlete," via The Score, Samuel had some choice words for "The Patriot Way."
Samuel says that "some of them be brainwashed with that "Patriot Way"; I ain't going for none of that."
I remember when the Patriots cut star safety and leader Lawyer Milloy, just a week before the 2003 season opener at the Bills. Buffalo signed him and they crushed New England, 31-0.
But in the end, the Patriots benefited. They won the Super Bowl and Milloy wasn't the same player after the 2003 season. It was an indication that the Patriots would part ways with a player a little early if they thought he was going to decline in play.
It was a very unpopular move but they did anything they felt would benefit the team long term. The secrecy behind the scenes in Foxborough, and the countless times the Patriots went against the grain. It always went back to "The Patriot Way."
Many fans are relieved to hear a former player speak up against that phrase. Perhaps it was the fact they had a very good head coach (Bill Belichick) and the greatest quarterback of all-time (Tom Brady). The true "Patriot Way."
A History Of The Buffalo Bills Vs New England
The battle for the AFC East will go down on Monday Night. Take a look back at these two rivals.
Tom Brady Was Intercepted By These Buffalo Bills [LIST]
Tom Brady officially called it quits. He is a list of every Buffalo Bills player who intercepted him during his Hall of Fame career.
20 WNY Restaurants That Should Be Way More Famous
These Western New York restaurants should be way more famous around Buffalo.