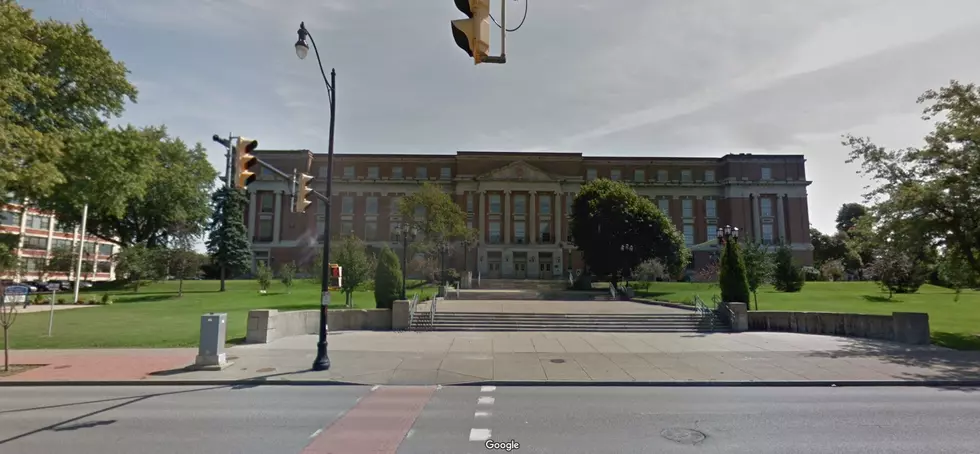 Buffalo's Bennett Tigers Bring Home State Championship Win
Google Maps Street View
Congratulations are in order for the Bennett High School Tigers. The team brought home the New York State Championship title back to Buffalo. Mayor Byron Brown tweeted,
Join me in congratulating the Bennett Tigers and Head Coach Steve McDuffie on their dominating 42-8 victory in today's State Championship game. Well done Tigers!!! The Buffalo Police will be escorting our State Champion Bennett Tigers back into the City of Buffalo.
The home team at Bennett the NYSPHSAA Class AA championship. The Tigers dominated, 42-8 against Newburgh Free Academy, on Sunday, December 4, 2022, in the JMA Wireless Dome at Syracuse University. The Bennett Tigers' coach Steve McDuffie told WIVB,
I'm so proud of these kids. This means the world, not only to these kids, but to represent the high school of Bennett, Western New York and the City of Buffalo. All of the adversity that we had through Section VI really brought us together and made us a more tight-knit family.
The Tigers lost the championship last year, making this win even sweeter. The win is Bennett's first state title.
Congratulations to the team, coach, staff, and Buffalo for the win!
Top 10 Community Colleges In New York State
Top 10 WNY Public High Schools According To US News and World Report
Check out the latest ranking of Public High Schools in WNY according to US News and World Report.
These Are The 11 Most Populated Counties In New York State