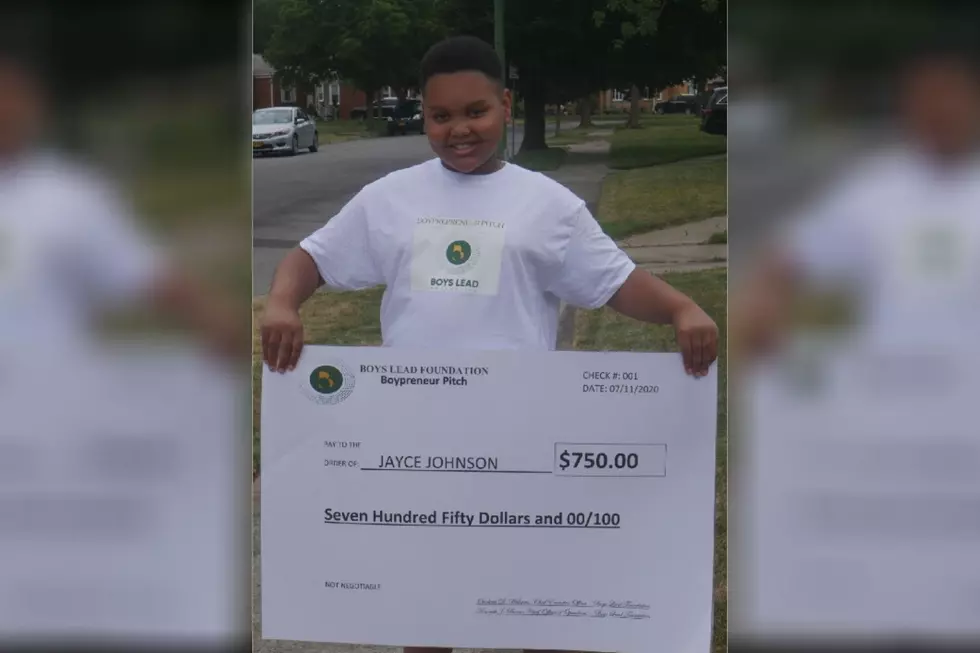 11-Year-Old Jayce R. Johnson Claims His $750 Check With This Idea
Credit Jayce Johnson photo
Imagine a pen that can understand what your trying to write, then assist you in getting it done. Jayce Johnson is a young man with a bright future, he is the winner of the " Boypreneur Pitch" hosted by the Boys Lead Foundation on July 11th, 2020.
Enter your number to get our free mobile app
The event was an incredible success, with many ideas from young men in WNY. I was honored to be the MC, and meet with Jayce, during an interview with him Jayce Johnson said.
I wanted to come up with something that can help young people with their writing skills, with young kids being out of school because of the Covid-19 pandemic, this idea can help them. My idea will also help young and older people with disabilities too.
Jayce Johnson received $750.00 to help get his business idea up and running. The Check was presented by the Boys Lead Foundation, President and CEO, Owolabi D. Williams and, Kenneth J Boone, Chief Officer of Operations.
Jayce is currently a student at Mill Middle School in Clarence, New York, he will be starting 6th Grade at Christ The King Catholic School this year. I really enjoy being apart of such a positive event, it helps young men in the city of Buffalo, with big or small ideas, and also gives young people a platform to show their skills.
READ MORE: See 50 remote jobs that can pay well