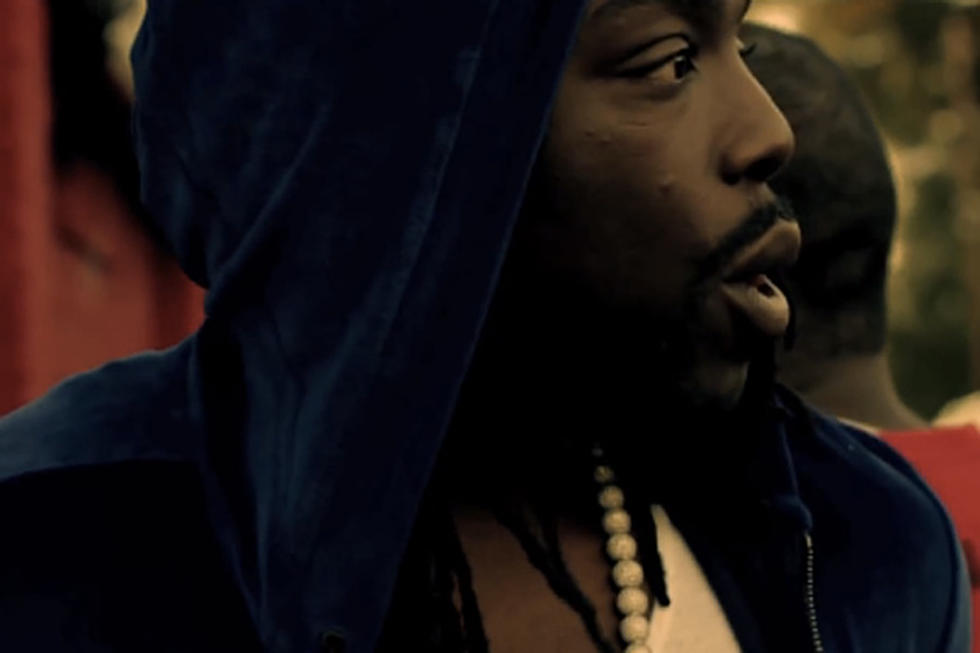 Young Scooter Talks 'Street Lottery 2,' Recording With Cam'ron [EXCLUSIVE INTERVIEW]
YouTube
Young Scooter isn't letting a recent incarceration get the best of him. Three months after being released from DeKalb County jail in metro Atlanta, the 'Colombia' creator has already dropped the second installment of his 'Street Lottery' series and the first single, 'Loyalty,' is growing legs. The Boombox was on set for the filming of the video, which was in a modest ranch home in Atlanta's north side.
"All these video girls," Scooter tells The Boombox with a grin, "They think they all that or something."
Today, the head of the Black Migo Gang is all smiles, even though the premise of the song is a solemn one addressing the shade thrown by fake friends and people in the music biz. "'Loyalty.' That's a statement because loyalty means a lot," he starts. "A lot of labels play games with people's contracts and there are a lot of unloyal people in the music industry as well as in the streets."
"The rap game is the streets to me," he adds. "Because every rapper wants to be in the streets and every street n----s damn near wanna rap because they feel like there are a lot of fake rappers and they really wanna put their life on the line to talk about what they're really doing because they hear other rappers talk about it that don't know what to say."
So does this distaste for industry politics mean that Young Scooter will be signing off as one of the hottest newcomers in the game? Not in the least. This rapper is ready to work.
"['Street Lottery 2'] ain't really take no time, 'cause I'm a fast worker and I don't write my music," Scooter explains. "It's different when you write music than if you're just going in. Then it's first thing that comes to your head but if you write it, you start thinking about too much s---. Time in the studio cost so you cannot waste time in the studio, coming in the studio thinking you gon' write a song. That's some people's method but not what I do."
The Atlanta rhymer found success in the release of his song 'Colombia' in late 2012. Within a few months, heavy hitters like Birdman, Gucci Mane and Rick Ross jumped on the song's remix. But Scooter promptly found himself in hot water just four months after his first project, 'Street Lottery,' dropped. Now, just a few months after being released from jail, the Brick Squad affiliate is ready with his second offering, which boasts features from Wiz Khalifa, Future, Rocko and, of course, Black Migo Gang. "They're what's coming next," he shares. "So that's what I wanted to push on 'Street Lottery 2.'"
Perhaps the most surprising guest on 'Street Lottery 2' is Harlem's own Cam'ron, who Scooter says has been supportive of his career since day one. "We did the tracks right there," he says, shrugging. "It wasn't no email. I went to New York but it was the same as any other day. Cam is a street n---- so it's just the same. Ain't no playing."
"A lot of rappers been showing me support," Scooter continues. "So I just stayed working and kept my head level. Doing what I wanted to do."
A winning formula so far.
Listen to Young Scooter's 'Street Lottery 2'