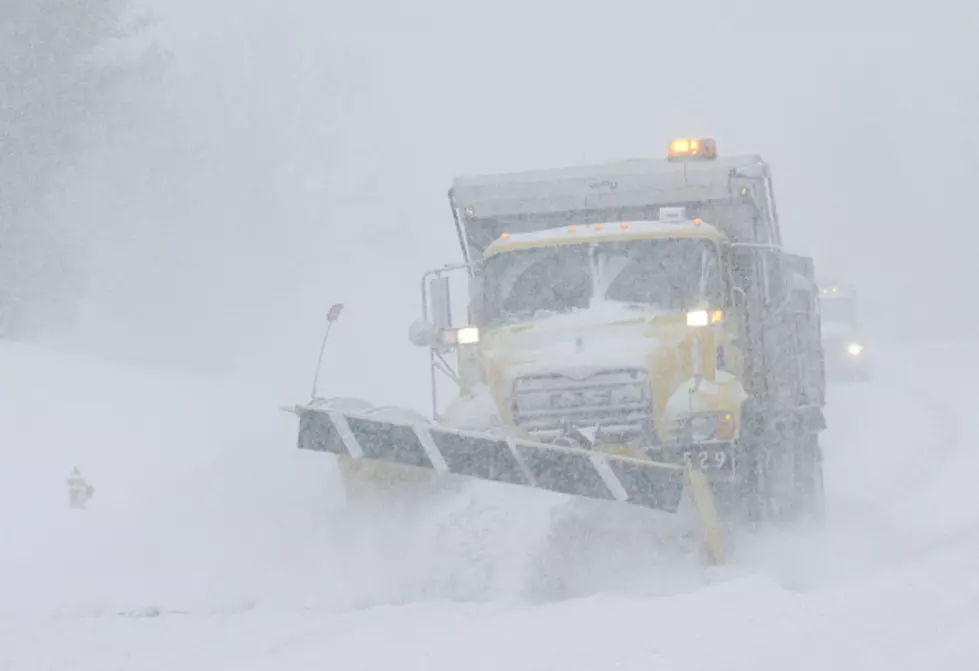 Winter Storm Warning For Parts of WNY; Foot of Snow Possible
Getty Images
We know every year not to trust the few days in March when the temperature goes above 55 degrees, or even 60 degrees. There's always one or two last efforts by Old Man Winter in late March and early April in Western New York.
Even though the calendar says spring, that will once again be the case this weekend and for many across the region, the snowfall will be pretty substantial.
The National Weather Service issued a Winter Storm Warning for Southern Erie, Chautauqua, Cattaraugus and Wyoming counties.
The warning lasts from 5 pm this afternoon through 5 am on Monday morning.
Snow accumulations could range anywhere from 7 to 14 inches, with a foot or more falling in parts of the southern tier, including the Boston Hills and ridges of Wyoming County.
The wind gusts will also be a problem. Winds will be 35 mph, which will create hazardous driving conditions and blowing snow that will cause plowed roads to quicky develop with snow again.
The City of Buffalo is likely only to see an inch or two of snow, but the cold will be felt throughout Western New York, into next Tuesday, as we will not escape past 40 degrees. The next warmup does not come until Thursday, when temps briefly reach 60 degrees, before dropping again for next weekend.
If you do not have to be anywhere today and you live in the southern tier or southern Erie County, it's best to not go out. The weather should be pretty nasty Saturday night and most of Sunday.
Can spring please get here already?
9 Best Places For Sponge Candy In Buffalo
14 Ice Cream Places That Will Be Opening In WNY Soon (2022)
LOOK: Things from the year you were born that don't exist anymore
The iconic (and at times silly) toys, technologies, and electronics have been usurped since their grand entrance, either by advances in technology or breakthroughs in common sense.
See how many things on this list
trigger childhood memories—and which ones were here and gone so fast you missed them entirely.