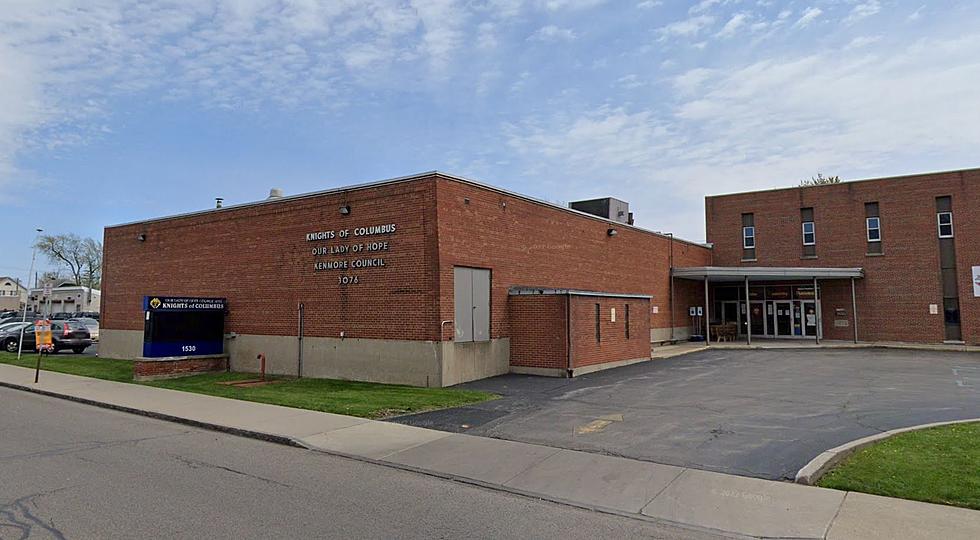 Popular Chicken Wing Restaurant in Buffalo Gets a New Location
Credit: Google Maps
Chicken wings are the number one food in Buffalo and Western New York. It's a stereotypical food for this region but as fully embrace it
If you ask certain Buffalonians about where to get the best wings in town and you'll usually get the same 4-5 answers. You can also find good to decent wings at literally dozens of restaurants in Western New York but a few do stand above the rest.
You have Bar-Bill Tavern, Nine Eleven Tavern, Elmos, Gabriel's Gate, and the more touristy (but still very good), Anchor Bar and Duffs.
One place that has been growing in popularity over the last several years is Wingnutz.
Wingnutz had a small restaurant at the Knights of Columbus on Kenmore Avenue in the City of Buffalo. They are known for big, juicy and crispy wings that are slathered in sauce.
Wingnutz got even more popular after Big Cat and PFT of Barstool Sports visited last summer and called them "the best wings in the world." They also said they needed another location. That time has come.
After being temporarily closed, Wingnutz has reopened at a new location.
They're now operating at 2675 Niagara Falls Blvd. in Amherst, near Wheatfield.
The new location offers limited dine-in, so they recommend pre-ordering online and getting wings for pickup. They are open Wednesday-Friday, 12-7 pm.
According to their Facebook page, for now they will only be at their new Niagara Falls Blvd. location. Perhaps they have plans in the future for expanding.
I actually grew up not too far away from there and it's a great spot to stand out for amazing wings.
The Top 40 Pizza Places in Western New York
The best pizza spots in Buffalo!
20 Amazing Old-School Restaurants in Buffalo
The 20 best old-school restaurants and bars in Western New York.
27 Buffalo Street Names That Out-Of-Towners Think Are Impossible To Pronounce