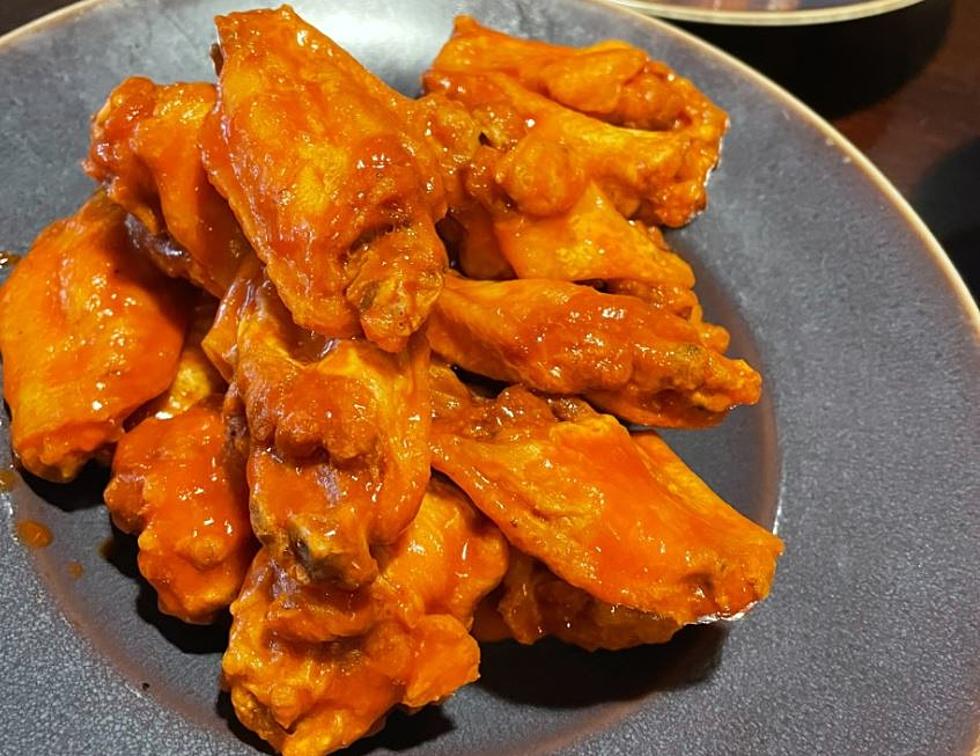 Craziest Wing Flavors to Try In Western New York
Dave Fields / Townsquare Media
My love for wings goes far and wide, which is one of the great things about living in Western New York.
Buffalo is the birthplace of the chicken wing and while outsiders may call them Buffalo Wings, we know better. Our local restaurants are extremely creative when it comes to their wing sauces and here are 5 of the craziest, and best, wing flavors in Western New York that you have to try:
Cinnamon Toast Crunch Flavor Wings
I have to say this flavor really threw me for a loop when I first heard about it, but head on down to Wings Kings on Elmwood and grab a single order of their Cinnamon Toast Crunch Flavor wings. You will not be disappointed
Bourbon Molasses Flavor Wings
La Nova on West Ferry or Main Street will have you feeling pretty good after trying some of these Bourbon Molasses wings, just make sure you don't need to drive for a little while.
Jamaican Jerk BBQ Flavor Wings
As a lover of just about every type of jerk chicken flavor, I have to say that these wings should be on your agenda. Go ride up to one of Francos 5 locations and grab an order.
BBQ Loganberry Flavor Wings
I can't think of anything else more Buffalo than Loganberry flavor wings. While you're at Wing Kings grabbing the other flavor, grab a single order of these.
Honey Lemon Pepper Mix Flavor Wings
This wing sauce really surprised me when I had it the first time, and I am sure it will surprise you as well. So head on down to one of Carbone's 3 locations and place an order.
What do you think of these flavors? What flavors do you know about that we should try?
Buffalo Bill Inspired Chicken Wings
Buffalo is the home to the Chicken Wing and one of the best football teams in the NFL, so why not put the two together.
7 Places For Wings In Buffalo Only Locals Go To
Locals only visit these places for wings for a reason; they're phenomenal.
Buffalonians Would Hate To See Josh Allen Endorse These Companies