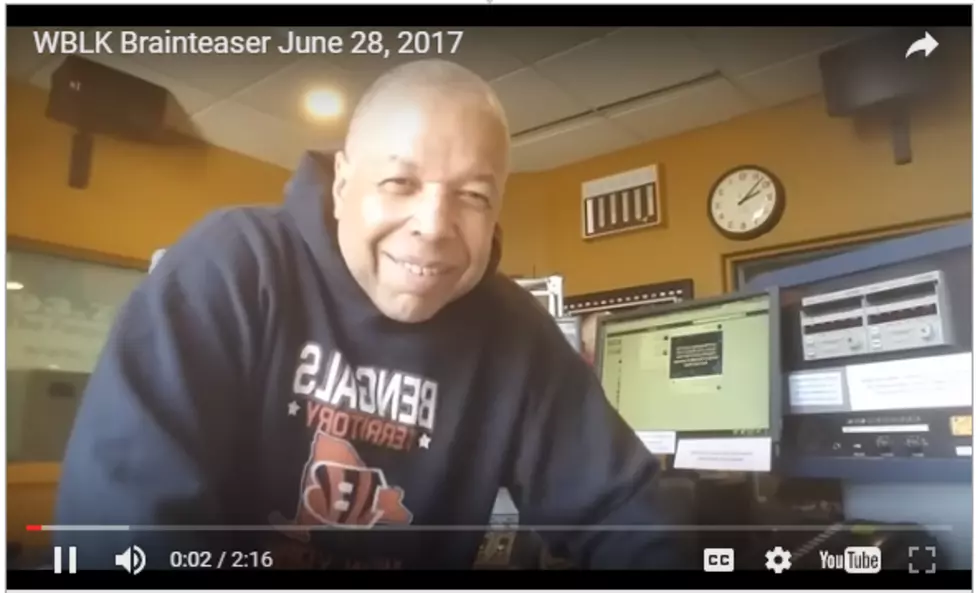 WBLK Brainteaser – June 28, 2017 (Win Tickets to See Ghostface Killah & Slick Rick, July 13 @ Canalside)
WBLK / Todd Anderson
Today's WBLK Brainteaser - June 28: The 1st person to solve today's WBLK Brainteaser wins tickets to see Ghostface Killah & Slick Rick , July 13 @ Canalside (Downtown Buffalo)!
SUBMIT YOUR ANSWER BELOW IN THE COMMENTS SECTION OR CALL 716-644-9393 ... GOOD LUCK!  THE  1ST CORRECT ANSWER ONLINE (BELOW) OR @ 716-644-9393 WINS!!!
Today's WBLK Brainteaser - June 28:
The speedometer in Charlie's car was broken and he didn't know how fast he was travelling on the freeway.  He saw a cop aim his radar toward his car, but he kept going the same speed.  His car was going quite fast , so why didn't he slow down just to be safe?
---
Yesterday's Brainteaser and Answer: (June 27, 2017)
The roadblock was a toll booth and I didn't have enough money so I was turned around.