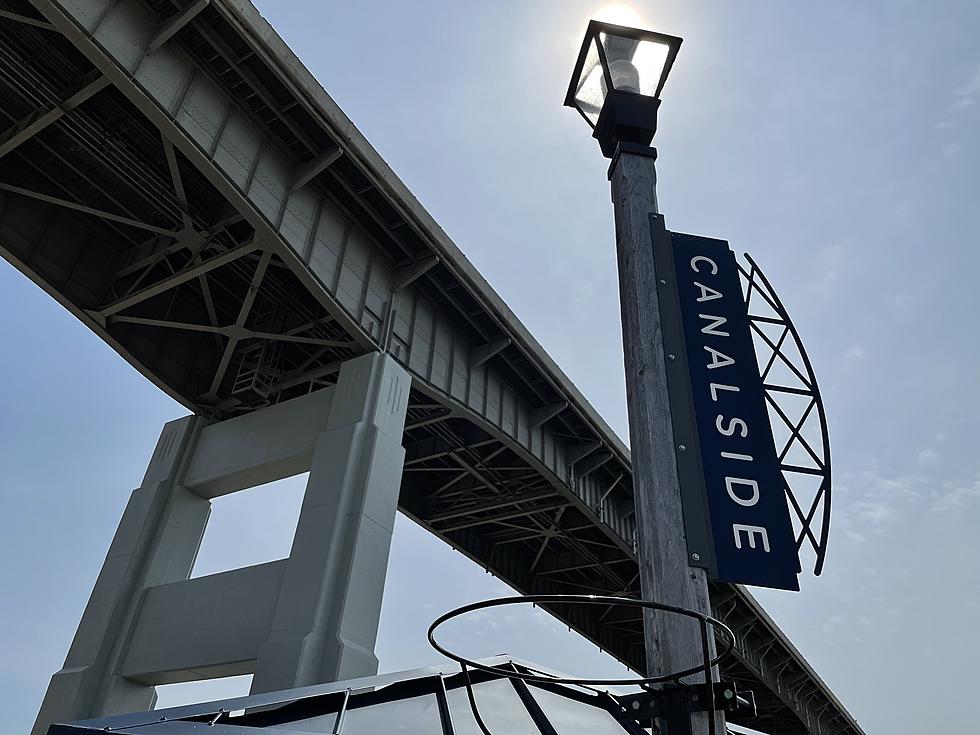 Fun Things To Do At Buffalo Canalside On A Warm Day
Val Townsend / Townsquare Media
One of the great things about Western New York is that there are always tons of great activities to do all year round.
Whether it's apple picking in the fall, skiing in the winter, or laying on the beach in the summer, the 716 has something fun to offer to just about everyone.
Since Buffalo has been redeveloping its waterfront, Canalside has proven to be a top destination for people looking for something fun to do, or to just hang out to enjoy the weather. Regardless of what you enjoy, you can likely find something near the corner of Hanover Street and Prime Street.
While lots of people in Western New York know where Canalside is, do you know what Canalside is?
What Is Canalside
The original terminus for the Erie Canal was right in downtown Buffalo, towards the foot of Main Street near what was then called Canal Street. Being a hotbed of activity in the early and mid 19th century, the Erie Canal area was filled with all sorts of shops, brothels, and other locations.
Once the Erie Canal began to lose its prominence in the early 20th century, several urban renewal projects led to the terminus of the canal being filled in. The area was then redeveloped to build the War Memorial Auditorium and other projects like the Skyway and the I-190.
In the late 1990s, officials all over the area began to rediscover remnants of the original Erie Canal and after several new projects, Canalside was born.
What Are Some Fun Things To Do At Canalside
In addition to reconnecting Buffalo with its rich history on the water, there have been several benefits of opening this area back up to the public.
If you're looking for just a few things to do while at Canalside, you can try checking these things out:
Grab A Bite To Eat
There are quite a few great food options right on the water in Buffalo. Whether you grab some ice cream or something to eat from Clinton's Dish, there's no shortage of opportunities to fill your belly.
Go Get Out On The Water
With direct access to the Buffalo River and Lake Erie, it's pretty easy to get right out on the water. You can rent a kayak or a water bike, take a boat tour of the region, or even pull your boat up and dock at Canalside.
Take a Ride On The Carousel
If you want to ride on a historic merry-go-round, then you don't have to look any farther than Canalside. The Buffalo Heritage Carousel has a long history that started in 1924 when the Spillman Engineering Corporation of North Tonawanda constructed the carousel. After traveling all over the United States, this historical carousel has made its way back home to the 716.
Tour 3 Historic Naval Ships From World War 2
Buffalo has a long and distinguished history of service to the Armed Forces and you don't need to go any farther to get a glimpse of that than the Buffalo and Erie County Naval & Military Park, which has the distinction of being the largest inland naval park in the country. The USS The Sullivans, USS Little Rock, USS Croaker, and several war memorials wait for you to stop by and say hi.
Fun Summer Date Ideas Under $20 In Western New York
We've rounded up some budget-friendly date ideas around Western New York that are cheap or (even better!) totally free - and achieve the most important purpose - spending some one-on-one time with the one you love (or at least like a lot).
57 Fun Facts You Might Not Know About Buffalo
You might know a lot of these, but there is no way you know all 57 things. If you did, I would be impressed.
Here's a list of 57 fun facts that single Buffalo out from the rest of the country.