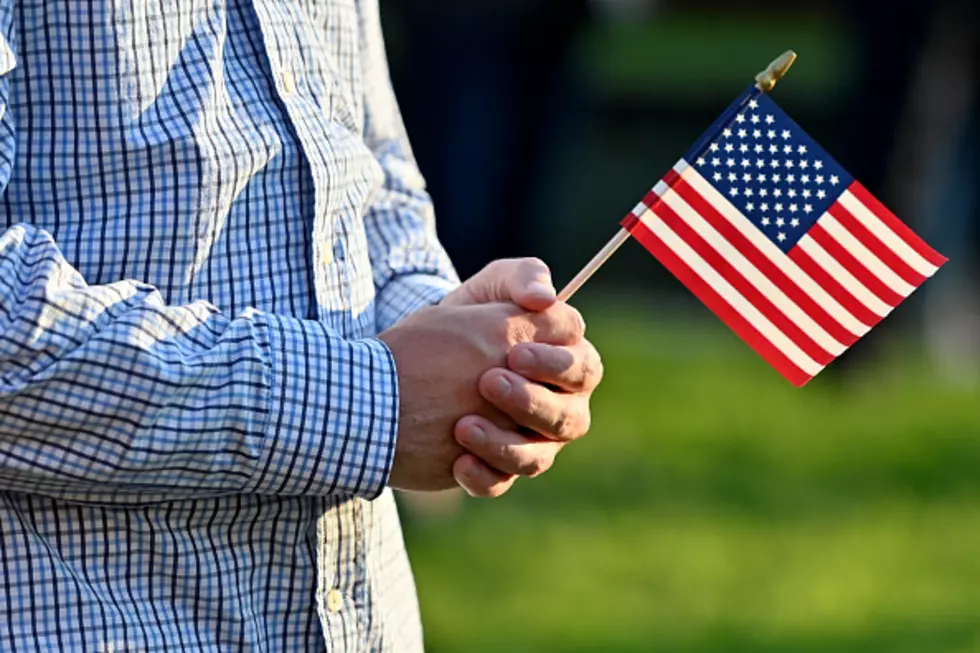 Veterans Getting A Special Night In Hamburg, New York
SOPA Images/LightRocket via Gett
There is a special night devoted to the brave men and women of the Western New York community this week and you are invited to join in on the celebration and fun!
The members and staff of the Hamburg Veterans Committee invite you to Thank Our Vets and salute the troops this Thursday at the Hamburg Recreational Center on Lakeview Road. Bring the kids for face painting and a petting zoo! Plus food from some of the area's best restaurants and live music! The evening is capped off by an enormous fireworks display.
Bring a lawn chair or blanket and join us as we thank those who are currently and those who have served this great country. I am honored to help MC the evening and a special flag ceremony that will happen prior to the live music. We spoke with RJ from the Hamburg Veteran's Committee about the evening.
The proceeds from the evening will go to help veterans in and around Hamburg who might need assistance with finances, healthcare and insurance or other struggles they may be facing. Organizations like Veterans One Stop and the VA will also be on hand to answer questions and hand out information.
My brother served in The Marine Corps and since the day he left for boot camp, I have been so proud of him and feel as though we can all do a little extra to help the transition from military to civilian life be as smooth as possible. I hope you can join us this Thursday!!
The 4 Best-Selling Cars in New York State
The 5 Most Popular Fancy Restaurants In Buffalo, NY
6206 Kahler Hill Rd, Little Valley, NY