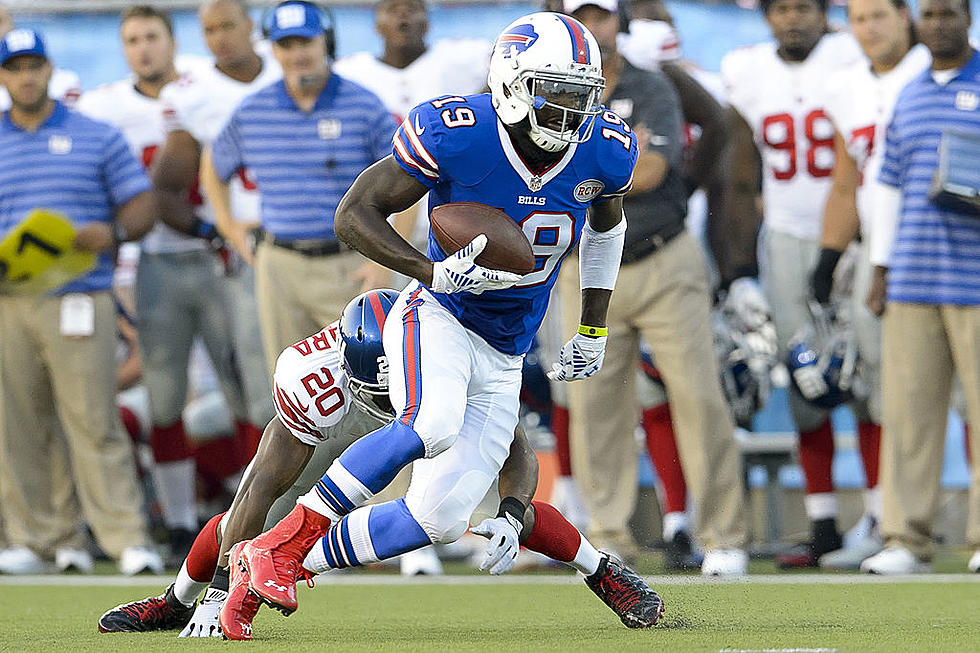 UPDATE: Mike Williams, NFL Player From Buffalo, On Life Support Following Serious Injury
Getty Images
Buffalo has a long history of producing some great talent on the athletic field. We're proud of the people in the 716 who have made it big and we support them to the end.
That support often goes far beyond the basketball court, hockey arena, or football field and it's one of the reasons why Buffalo is considered the City of Good Neighbors.
A recent post on Facebook is reporting that one of our own was hurt pretty badly and may need our help.
Mike Williams, Former NFL Baller From Buffalo, Seriously Injured In Accident
Mike Williams is a Riverside High School and Syracuse University graduate from Buffalo who made it big in the NFL after being drafted in the 4th round by the Tampa Bay Buccaneers. Williams was a finalist for NFL Pepsi Rookie of the Year in 2010.
In addition to playing for the Bucs, Williams played for his hometown team Buffalo Bills, and the Kansas City Chiefs before leaving the league at the end of the 2016 season.
According to posts on Facebook, Williams was hurt in a serious accident. It appears that a steel beam fell on him while he was working in Tampa where he lived. That injury resulted in some severe head trauma which has caused doctors to put Williams in a medically induced coma. This all occurred on September 1, 2023, and Williams remains in a coma. Originally it was reported by several outlets that Williams had died, but that seems to not be the case as of Wednesday, 9/6.
We're working to find out more surrounding the circumstances and will update this story with more information as it becomes available. Williams is 36 years old.
Most Popular NFL Players from Buffalo
Western New York has had its share of great athletes go into the NFL, here are some of the most popular ones
7 Famous People You're Shocked Are From Buffalo
Seven famous people you may be shocked were born inn Buffalo.