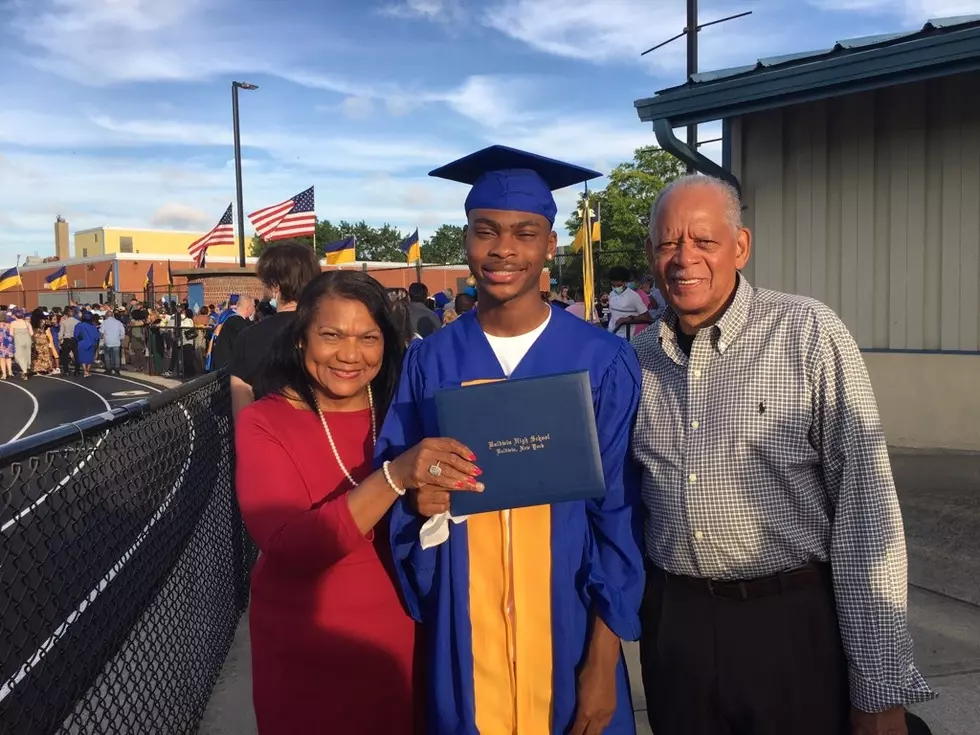 Deadly Stabbing Of College Student At University At Buffalo Still Not Solved
Roquishia Lewis (Used with permission)
A mother and family are still fighting to get closure and justice in the murder case of their beloved son, nephew, and grandson. It has been 4 months since 19-year-old Buffalo State College sophomore Tyler Lewis was murdered at the North Campus of the University at Buffalo. The campus police are supposed to be handling the case. In my opinion, it would seem that the Buffalo Police Department's homicide unit would have more resources and experience in investigating a crime of this magnitude. It would also seem that since UB is a SUNY school, state resources should be utilized to move the case forward.
---
No mother should bury her son.
---
I spoke with Tyler's mother, who described the sophomore college student as sweet. She said he was her favorite person. The pain in her voice was heartbreaking as she spoke about the loss of her only son. Roquishia Lewis, Tyler's mom, said that he was going to school for business and that he wanted to be a real estate mogul.
ROQUISHIA LEWIS, THE MOTHER OF TYLER LEWIS, SPEAKS WITH YASMIN YOUNG
Tyler Xavier Lewis was born on May 30, 2003. His young life was cut short on October 14, 2022, when he traveled to the campus of UB and never returned. According to his mother, he rode with four friends to the campus. It has not been publicly made clear what happened, but something very bad happened. Tyler was the only person to lose his life. His mother said he was too trusting. Tyler's obituary speaks to the type of person he was,
Tyler was an extremely considerate young man who did what he could to make not only his family but everyone around him happy. Tyler was distinguished and well-regarded by many. Tyler had a maturity that allowed him to self-advocate for himself which his peer group found to be inspiring. During his younger years, he was quite fond of animals and had many pets that he cared for. That speaks to his level of compassion for all of mankind.

 
If you have any information about Tyler's death, please call or text 716-226-6336
After nearly four months, his mother has not been able to get any answers. No person or person(s) have been brought to justice for the senseless killing of this young man. Tyler was a teenager who wasn't living the street life but was trying to better himself by going to school. Tyler grew up in Long Island. His mother and her husband, Tyler's father, packed him up to bring him to Buffalo to attend Buff State to create a better future for himself. Unfortunately, that didn't happen.
---
---
Who Killed Tyler Lewis?
According to the website Tyler's family set up, the suspect in his homicide is a,
White male between 5'5 and 5'9 tall, light brown hair, medium build and wearing a blood-stained mustard colored shirt.
It was only recently that Tyler's case was picked up by Crime Stoppers WNY. His mother says that only happened after she and her family traveled to Buffalo to pass out flyers and bring attention to Tyler's untimely death.
His family has set up their own anonymous tipline, seeking any information that can bring Tyler's killer(s) to justice. There is also a GoFundMe set up to help the family with the cost of bringing Tyler's killer(s) to justice.
We put our trust in the justice system and felt confident that an arrest would be made. However, It's been over three months and the University at Buffalo police department and Irie County District Attorney have failed us. We have been forced to seek counsel to get the answers we need and deserve. We are asking for assistance to ease the burden of legal fees, the cost of a private investigator, as well as traveling expenses to Buffalo. We will not rest until Justice is served!
If you have any information about Tyler's death, please call or text 716-226-6336
Nearly 50 Children Have Recently Gone Missing From New York State
Close to 50 children from New York State and the Hudson Valley have recently gone missing. You can help a New York family get reunited with a missing loved one.