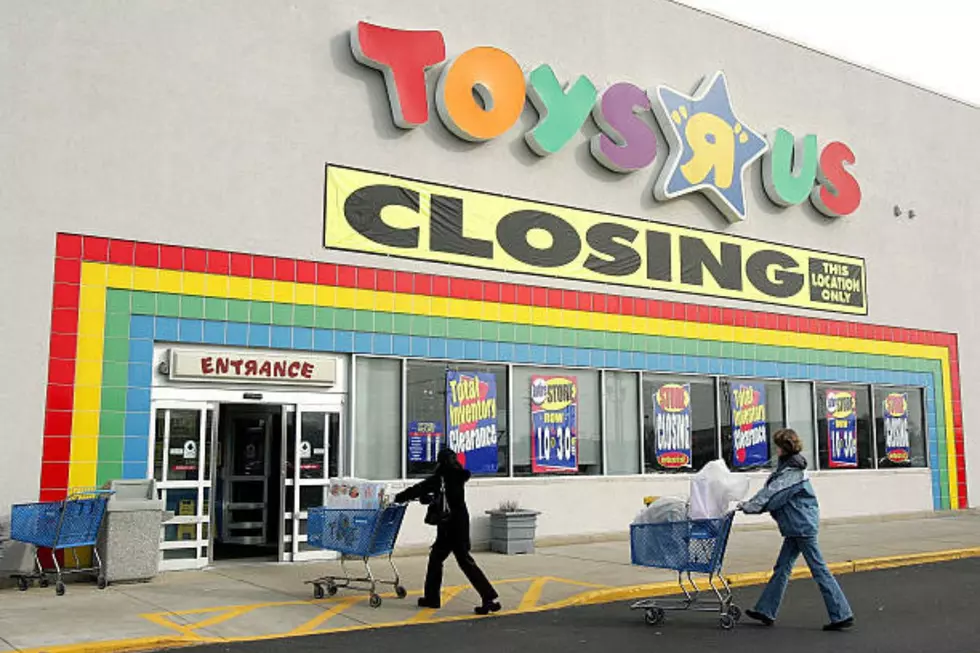 Where Will New Toys R Us Stores Will Be In Western New York?
Getty Images
31From bikes to trains to video games...for every Buffalonian who was a fan of "the greatest toy store there is - gee whiz!" -  here's some great news!
Who didn't get excited when their parents took them on an afternoon trip to Toys "R" Us? It was the place where dreams and wish lists were made when we were kids. Sure, there were smaller stores like KB Toys and Child World that excited us in our childhood, but you could count on a trip to Toys "R" Us taking up an entire amazing afternoon.
What happened to Toys "R" Us?
Due in part to the rise of online shopping, Toys "R" Us eventually declared bankruptcy and closed all of its locations by 2018. The brand tried to come back many times under several different owners, but to the disappointment of kids (and adults who "don't wanna grow up") everywhere, nothing ever came of it.
Then in 2021, it was announced that Macy's department stores had teamed up with the then-defunct toy retailer and would be opening 400 locations inside of their stores nationwide sometime in 2022. 
Toys "R" Us is officially coming back to the Buffalo, New York area
Now, their plans are coming into fruition, and Macy's has announced that every one of its locations will have a Toys "R" Us inside of it by the time the holiday shopping season starts. Although they'll be much smaller than the massive stores we went to as kids, the new Toys "R" Us  "store-within-a-store" locations will be 1,000 to 10,000 square feet, with an opportunity to become even bigger during the holidays.
Where and when can you shop at Toys "R" Us in Buffalo?
According to Buffalo Business First, a Macy's spokesperson confirmed that the first Toys "R" Us locations to open in several years here in Western New York will be inside the Macy's in Boulevard Mall in Amherst and the Walden Galleria in Cheektowaga by the fall of 2022. Opening celebrations will reportedly include live toy demonstrations and photo-ops with the most famous giraffe in the world, Geoffrey.
We can't wait to be a Toys "R" Us kid again!
What Did Blockbuster Videos Stores Become In Western New York
See what's now standing in place of our former movie meccas...
Old Buffalo Stores You Shopped At But Your Kids Have Never Heard Of
Take a trip down memory lane with some of these old stores!