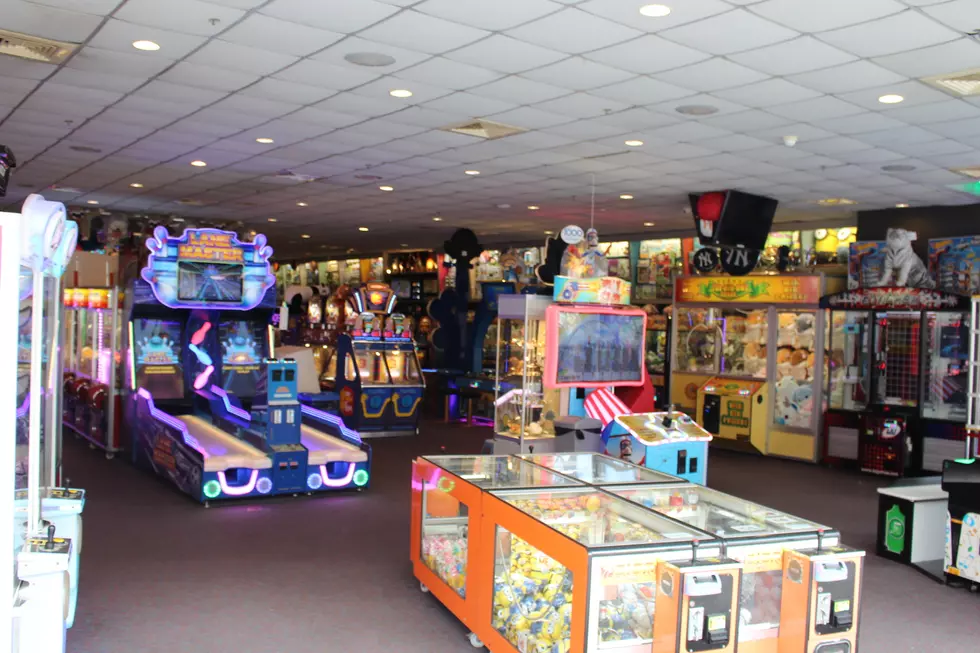 14 Things We Miss From The 90's In Western New York
Jenkinson's Arcade
If you grew up in the 90's in Western New York, you had it good.  Check out all the things that used to be here that aren't anymore.
Yeah...I know...kids these days have some pretty incredible technology.  But man did we have cool places to go and hang out!  When you look back at some of the places we miss the most, many of them were restaurants or stores.  The thing about them was that they all had their one thing that made them stand out.
Feeling nostalgic today?  Check out this list of things we had in the 90's in Western New York that we wish would come back:
Boardwalk Boulevard
This was the coolest arcade at the time.  It was in the McKinley Mall and it seemed HUGE!  We would spend hours at a time here.
Ground Round
I remember this being in West Seneca by the Seneca Mall.  They used to have a promotion where they would allow you to pay what you weigh.  And look at those prices!  Can't beat em!
Malls (Seneca, Appletree, Rainbow)
There were a ton of them and they were the place to be.  It kills me to try to explain to my kids what malls used to be like. Picture what malls look like these days around the holidays.  Then add about 1000 people to that and that's what it was like almost every weekend at the mall.
Chi-Chi's
It was Mexican food and you got a ton of it.  Plus, they had Mexican Fried Ice Cream which was amazing.  And it's where everyone learned to say the word "chimichanga."
The Hamburg Roller Rink
"This next one is going to be ladies choice fellas."
The Hamburg Roller Rink was where you would have a birthday party.  They had lights and music and an awesome DJ and it was a blast.  And all we did was roll around in a circle.  Easily amused?  Maybe.  Was it still awesome?  Yup.
Earl's Diner in Chaffee
If you've never gotten to visit Earl's Diner, you missed out.  It was a country classic.  There was a ton of memorabilia.  The food was down-home country, and even the legs of the tables had boots on them.  Unfortunately it's been demolished since then.  There's a wedding venue close to the original site now but man was Earl's cool!
Flying Tiger's Restaurant
This restaurant was right by the airport.  They had a way for you to listen to the air traffic controllers right from your table.  It was soooo cool!  Plus they had all you can eat crab legs.  That was a cool place!
Swiss Chalet
It was all about the special sauce.  You can still get Swiss Chalet, but if you want it in Western New York, you have to travel to Canada.
Department Stores – Ames, Hills, Gold Circle
You can name a bunch of these that no longer exist.  It's where just about everyone did their back to school shopping, although we all just wanted to head to the toy department.
Crystal Beach
Before Darien Lake was as big as it is, we had Crystal Beach - and the Comet!
Discovery Zone
You could run and jump and slide and climb and not get in trouble for it!  This was the place where parents brought their kids to burn a little energy in the 90's.
Major Magic's
You've heard of Chuck E. Cheese but do you remember Major Magic's?  This was the place where you wanted to have your birthday party.  The animatronics are only creepy now.  Back then, we were all amazed by them.
Brand Names
One of a kind store where you didn't bring your items to a cashier...you brought a slip of paper.  Then the items would come out on a conveyor belt.  It was kind of a cool idea and a good way to avoid shoplifting.
Old Country Buffet
Without a doubt, one of my dad's favorite places to go.  It was a buffet but it was a little bit better food than Ponderosa.  Dads loved the carving station and that drinks and dessert were included in the price.
Melody Fair Theater
Not your everyday concert hall.  This place had a stage that would rotate.  So even though the artists were playing in the round, they didn't have to adjust to the crowd if they didn't want to.  The stage would do it for them.  The huge names that played here were legendary.
Old Buffalo Stores You Shopped At But Your Kids Have Never Heard Of
Take a trip down memory lane with some of these old stores!
10 Old WNY Restaurants Our Parents Took Us To Growing Up
Many of them aren't around any more, but our parents always took us to these Buffalo restaurants growing up.
20 Amazing Old-School Restaurants in Buffalo
The 20 best old-school restaurants and bars in Western New York.