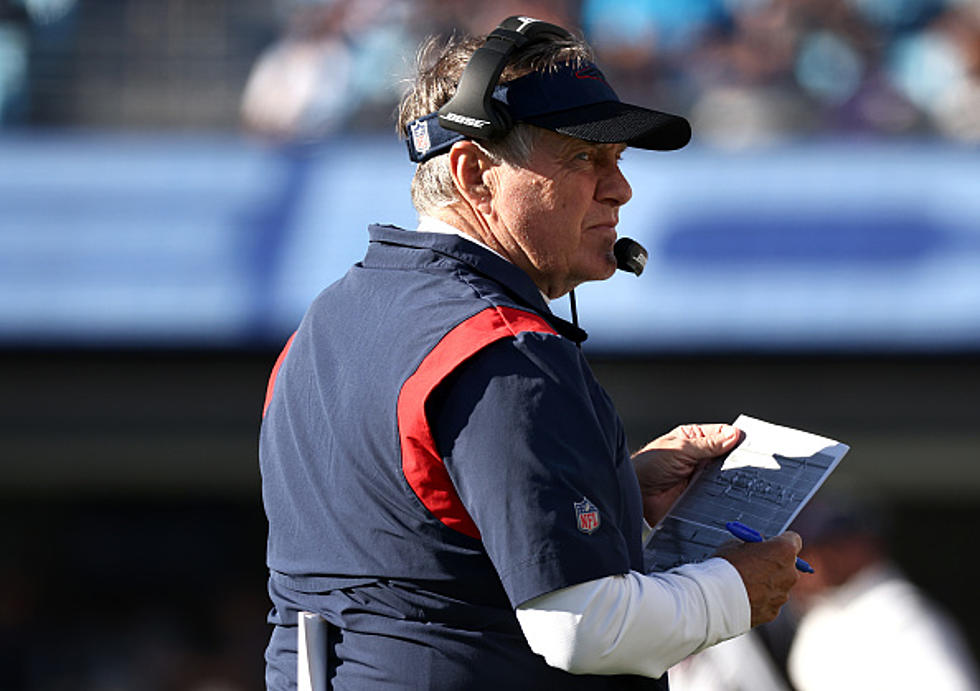 The Patriots are a Half-Game Back of the Bills For AFC East Lead
Getty Images
Everything that could go wrong, went wrong for the Buffalo Bills yesterday (at least on offense).
The Bills lost 9-6 to the Jacksonville Jaguars, in what could have been the worst Bills game to watch in a few years. It certainly is in contention for the worst loss of the Sean McDermott regime, just because of how the game played out and the fact the Bills were 14.5-point favorites.
As bas as things were against thee Jags on Sunday, the NFL scoreboard didn't treat the Bills great either.
The Tennessee Titans and Baltimore Ravens won, and so did the New England Patriots. In fact, don't look now, but the Patriots are just a half-game back of the Bills in the AFC East standings.
The Patriots are 5-4 after beating the Carolina Panthers by a score of 24-6, while the Bills sit at 5-3 after their loss to the Jaguars.
The Patriots offense isn't exactly a world-beater this season. Rookie quarterback Mac Jones only threw for 139 yards against Carolina, but the Patriots defense has been good this season, and if the Bills offensive line plays the way they did against Jacksonville against the Jets and in future games, the Bills will absolutely not win the AFC East.
Rookie tackle Spencer Brown is already a valuable player for this team. His steady play at right tackle means Daryl Williams can play right guard and that part of the line is solidified.
Left tackle Dion Dawkins hasn't been great this season, either. The Bills offensive line, as it stands now, will be their downfall if they fall short of reaching their goal of the Super Bowl or even AFC Championship game.
27 Buffalo Street Names That Out-Of-Towners Think Are Impossible To Pronounce
22 Famous Buffalo Sports Phrases Every Die-Hard Bills and Sabres Fan Knows
Being a sports fan in Buffalo is sometimes like knowing a different language. Here are 22 of our favorite Buffalo sports phrases you already know if you're a huge fan! And if you're new here, here's how to catch up.
57 Fun Facts You Might Not Know About Buffalo
You might know a lot of these, but there is no way you know all 57 things. If you did, I would be impressed.
Here's a list of 57 fun facts that single Buffalo out from the rest of the country.