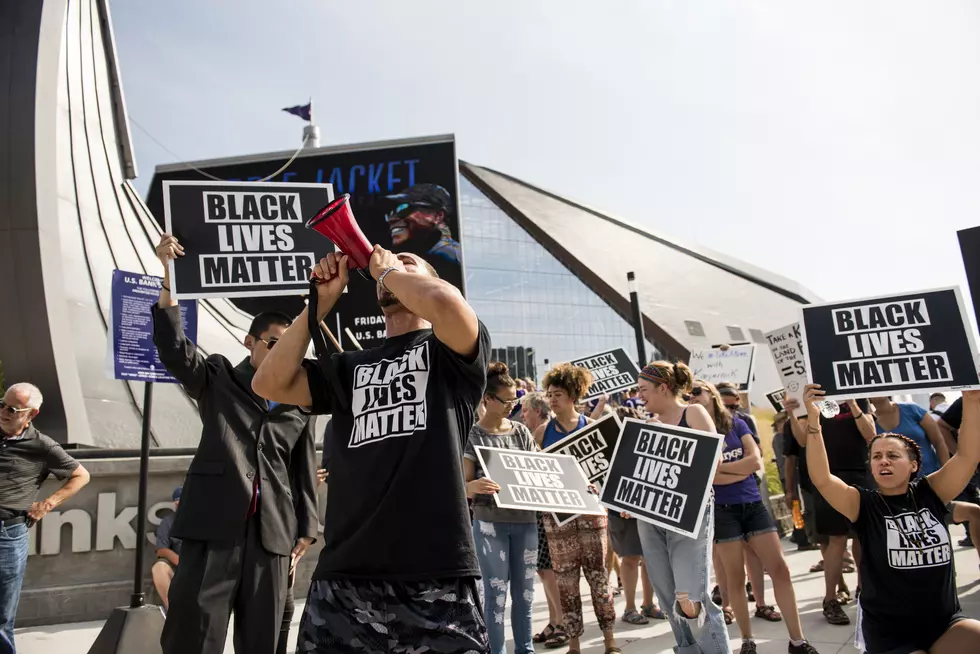 The Buffalo Bills Publicly Support Black Lives Matter With Signage
Getty Images
The Buffalo Bills have openly taken a stance regarding Black Lives matter showing their support for the movement with signage for all to see as you approach the entrance gates to the stadium.
Enter your number to get our free mobile app
WHY DID THE BUFFALO BILLS CHOOSE TO SUPPORT BLACK LIVES MATTER?
Thursday night, Buffalo Bills owners Kim and Terry Pegula hosted an emotional company-wide "town hall" meeting on Zoom in which several of the organization's prominent black employees were encouraged to address the group.
Those who spoke included defensive coordinator Leslie Frazier, defensive end Jerry Hughes, retired linebacker Lorenzo Alexander and director of player engagement and alumni Marlon Kerner, as well as Pastor Kenneth Simmons of Cold Springs Bible Chapel in Buffalo. They took turns sharing their life experiences and how they feel as black men in America, with the death of George Floyd and ensuing weeks of worldwide protests against racial inequality and police brutality serving as catalyst.
Buffalo Bills Owner Kiim Pegula explains further why "they", the Buffalo Bills Owners (her and her husband Terri) chose to acknowledge Black Lives Matter publicly:
Being both female and Asian, I always kind of considered myself a minority," Kim Pegula told The Buffalo News this week. "But the murder of George Floyd, that really focused on another and a bigger issue that was more than just diversity. As someone who I thought was a big supporter in this space about racial equality and social injustices, I learned a lot, and I'm still learning a lot about that space.
Josh Allen discusses Black Lives Matter in an interview:
Buffalo Football Players Drafted to the NFL