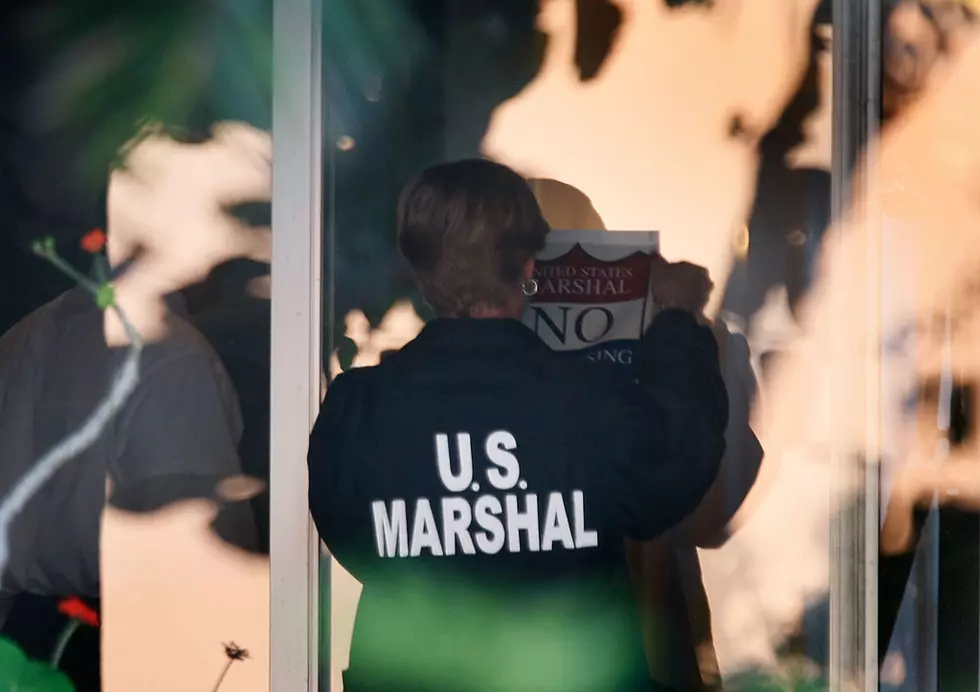 Man Charged For Buffalo Hate Crime Nabbed By US Marshals After Running
Getty Images
The long arm of the law seems to have finally caught up with a man who used to live in Franklinville, NY, and was allegedly involved in an incident on Hertel Ave. in Buffalo that resulted in him being indicted on hate crime charges.
This story, which has gone on for more than 2 years, is back in the news as Michael Cremen was grabbed by sheriffs deputies in Baxter County, Arkansas.
Cremen, who apparently relocated to Mountain Home, Arkansas, had a warrant issued for him after fleeing his indictment in Erie County.
Back in August 2020, Cremen was accused of threatening people who were protesting on Hertel Ave in Buffalo. The protestors, who were supporters of Black Lives Matter, were menaced and harassed by multiple people who were at the bar M.T. Pockets. Cremen was specifically accused of using racial slurs against the protestors while pushing one down and threatening several people with a knife.
The Erie County District Attorney's Office charged him with Second Degree Menacing in the Second Degree as a Hate Crime and Second Degree Harassment.
Since those charges were laid and he was indicted by the New York State Supreme Court, Cremen had refused to appear in court several times since and was often seen as defiant by court officials.
The US Marshals have brought Cremen back from Arkansas to Buffalo to face his charges. In addition to his original charges, Cremen now faces felony bail-jumping charges.
His next court date in Erie County is scheduled for January 3, 2023, and he is current;y being held in jail without bail due to his being a potential flight risk. If he's convicted on all the charges he faces, he could serve up to 8 years in jail.
Buffalo Blizzard of 2022
Various Photos from around Buffalo and Western New York during and after Winter Storm Elliott brought a cyclone bomb to the area.
These 5 Counties Have The Highest Property Crime Rate In New York
25 True Crime Locations: What Do They Look Like Today?
Below, find out where 25 of the most infamous crimes in history took place — and what the locations are used for today. (If they've been left standing.)