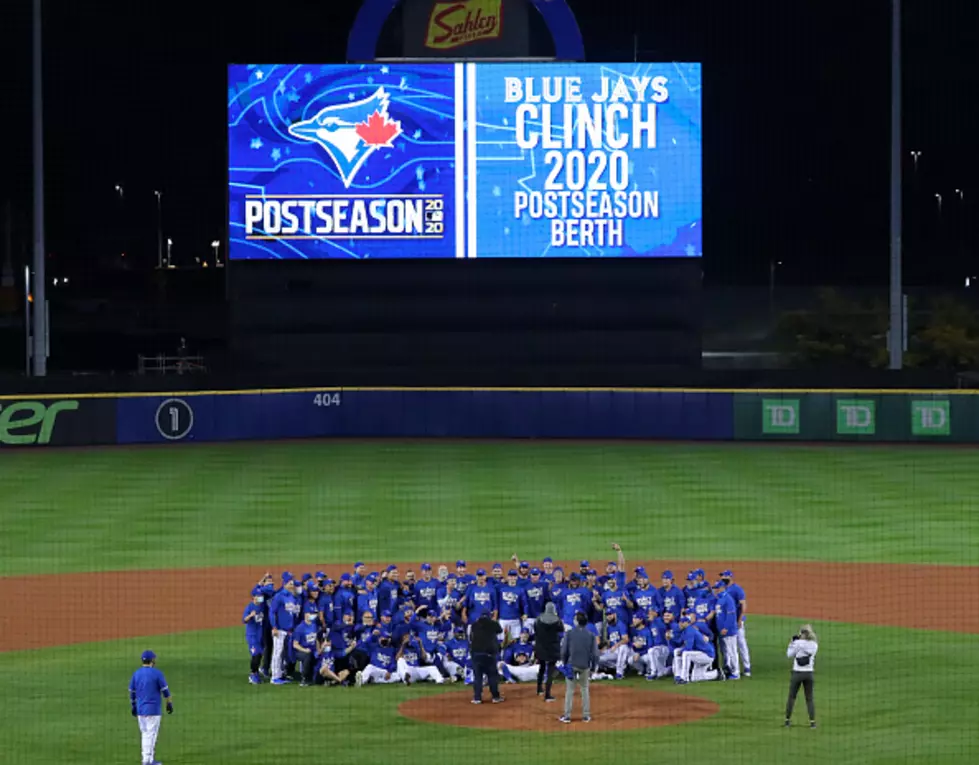 The Blue Boys Of Summer Coming Back To Buffalo
Getty Images
Take me out to the ballgame... and it looks like what baseball fans were denied last year may become a reality this year. Real fans, not the cut-outs, although I did enjoy seeing Rush's Geddy Lee in the crowd behind home plate, will be cheering and jeering in person at Sahlen's Field as Major League Baseball returns to The Queen City. Not since Mayor Jimmy Griffin threw out the first pitch at Pilot Field (it will always be Pilot Field to me) has baseball fans been this excited.
WGRZ reports:
The Toronto Blue Jays or The Buffalo Blue Jays as baseball fans around here are referring to them as will be hosting the Miami Marlins on June 1st and 2nd (June 2nd is Lou Gehrig Day). The Jays will then host the Houston Astros on June 4th, 5th, and 6th. And all you New York Yankees fans take note the Bronx Bombers will be in B-lo on the 15th, 16th, and 17th.
And with the extreme restrictions put on our neighbors to the north, it looks like tickets will be more available seeing as Canadians will not be allowed to travel into the United States. So it looks to be a very exciting year for baseball fans in Buffalo. So get ready for all the peanuts, popcorn, and Cracker Jack you can consume because professional baseball is back. If you are at the game raise a toast to Conehead and Earl of Bud. 
12 WNY Words That Out-Of-Towners Struggle To Pronounce
10 Famous People Who Went to College in Buffalo
10 Famous People Who Went to College in Buffalo