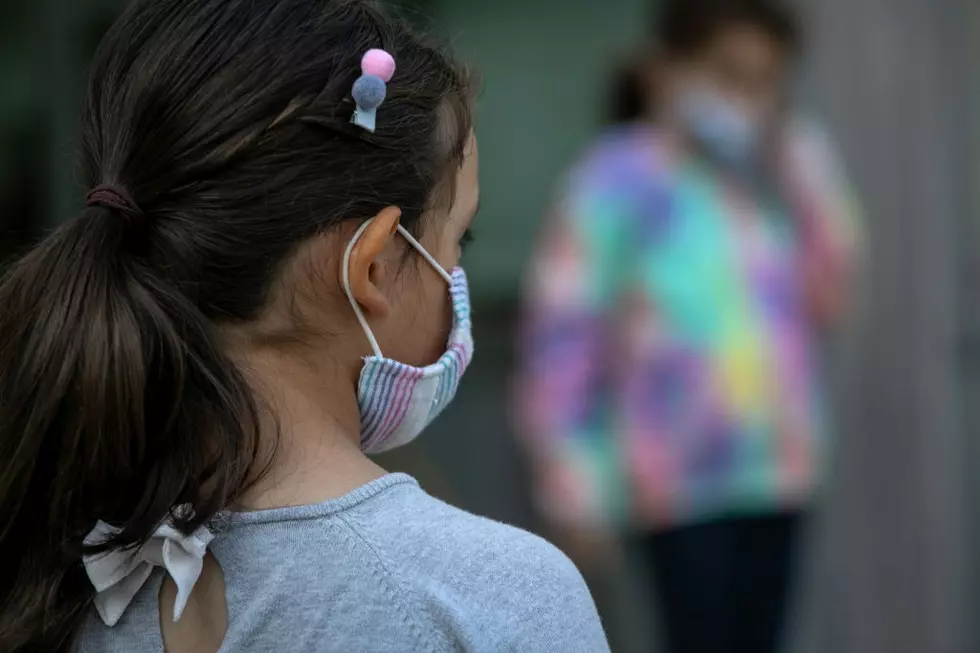 Should Schools Have Students Put Masks Back On In New York?
Getty Images
The emergence of COVID-19 in the country caused a lot of changes to the way we live, work, learn, and go out about daily lives since the pandemic hit in early 2020. Since the government has declared that the pandemic has ended, we've seen a lot of the restrictions go away. But it seems that some officials in New York are looking for local schools to bring one of those restrictions back.
So far in the fall and winter of 2022, there has been a pretty significant increase in respiratory illnesses around the state. Those increases haven't been limited to New York either, as there has been an international shortage of children's cold and flu medicine.
Because of this, officials from the New York State Department of Health and the New York State Department of Education issued a joint statement asking schools in the Empire State to go back to having their students wear masks while in the classroom.
New York isn't alone in asking students to do this either. The Canadian Province of Ontario did the same thing last month when it issued a very strong request for everyone to begin wearing masks again north of the border.
In the joint letter from the two government agencies, officials site a multitude of issues that have caused them to ask people to go back to wearing masks. These include increased instances of influenza, RSV, and COVID-19, along with other respiratory issues that might normally be manageable by healthy people.
The number of laboratory-confirmed flu cases has nearly tripled over the past three weeks and flu hospitalizations have more than doubled. In addition, COVID-19 continues to pose a significant threat, particularly for unvaccinated or under-vaccinated New Yorkers, as the virus remains one of the leading causes of death in the United States.
-Mary T. Bassett, M.D., M.P.H New York State Commissioner of Health and Betty A. Rosa, New York State Commissioner of Education
These officials are not mandating schools to go back to wearing a mask, but are asking for them to do so voluntarily.
I don't think that there are a lot of many people in New York who are willing to go back to wearing a mask every day, but what do you think? Should we have our kids go back to wearing masks?
Is Hanging A Mask From Your Car's Rearview Mirror Illegal In New York?
Here's How New York State Will Spend Taxpayer Money In 2023
CDC Says You Should Mask Up In These 12 Upstate New York Counties
The
CDC
has designated these 12 Upstate New York counties as currently "high-risk" for COVID as of October 12, 2022 and is recommending residents wear masks because of that designation. The designation is based on the number of hospital admissions per 100,000 residents in a 7 day period. 8 of the 9 counties below are in Upstate New York with 5 In the Capital Region receiving the "high" designation.