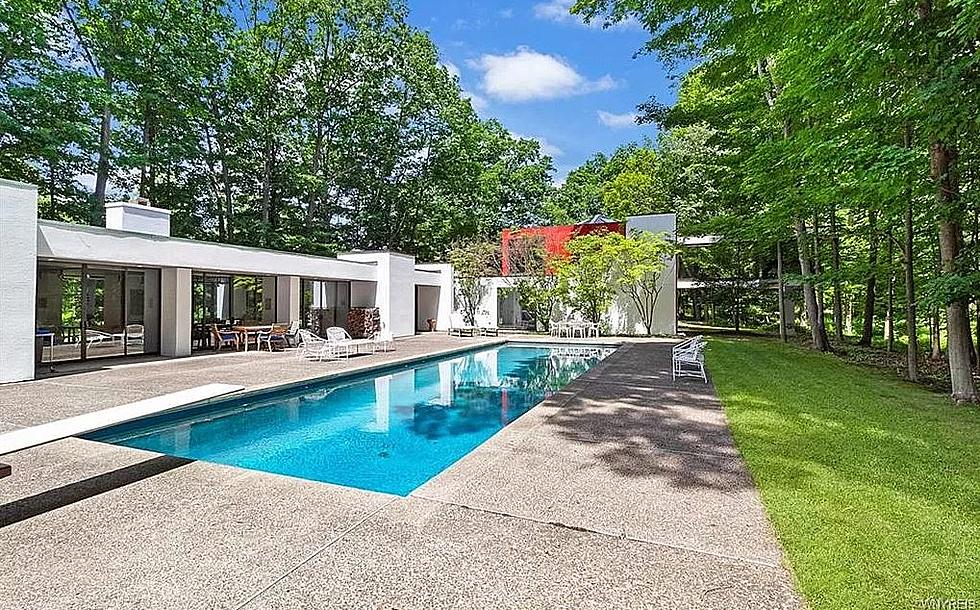 $2 Million Home In East Aurora Might Be The Strangest In WNY [PHOTOS]
Credit: Zillow
What do you picture in your mind when thinking about your dream home? Probably big, that's for sure. Perhaps furnished wood with some stones and bricks with a giant porch and two floors. I would have an indoor pool and a beautiful country-style kitchen. Also, have to have a giant basement with couches and a loveseat.
Those style homes are common in the country and certainly in a place like East Aurora.
However, there's currently a house for sale in East Aurora that doesn't really "fit" with what you imagine real estate to have in Western New York.
This home on 1000 Willardshire Rd. in East Aurora is currently listed for nearly $2 million on Zillow and it takes a while to get used to.
For starters, the home on the exterior looks strange and maybe a bit unimpressive; but once you see the giant outdoor pool on the adjacent side, you realize this is an expensive home.
The interior, while different for sure, is ludicrous.
The style is most definitely contemporary and features a huge living room with a furnished floor. The kitchen has butcher block counters and all the high-end appliances.
You also have windows overlooking much of the home, including a sunlit master suite. There's also a coffee bar, sauna, and even a Japanese soaking tub.
Check out some of the photos below, courtesy of Zillow.
Explore This $2 Million Home in East Aurora That's One of The Strangest
Explore This $1.1 Million Home in WNY That Has Its Own Island and Pond
Explore this amazing home in Western New York that has its own oasis.
Step Inside This $15 Million Mansion In The Finger Lakes
LOOK: See inside a modern day castle complete with drawbridge