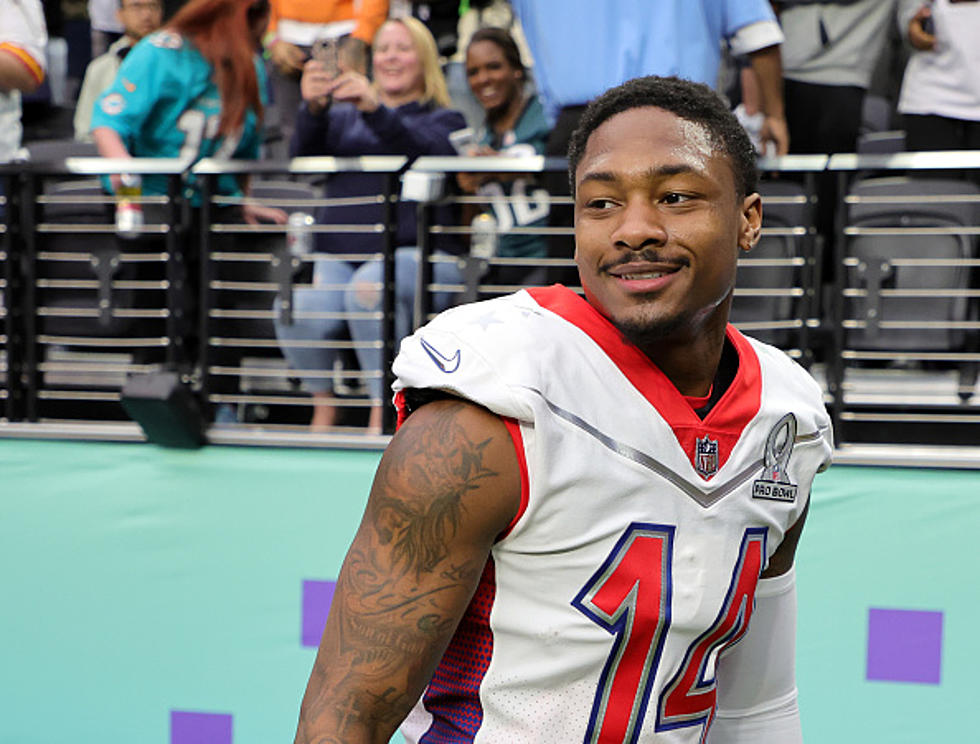 Stefon Diggs Tweets Cryptic Messages
Getty Images
We all overthink stuff. It's human nature to stress about anything and everything. Whether it's about health, school work, or everyday activities, we worry about everything.
For Buffalo Bills fans, it's almost a way of life to stress about things involving football. No Super Bowls and a 17-year playoff drought will do that to you.
While the team is doing as good as they have been doing in 30 years, one thing Bills fans are left wondering about is star wide receiver Stefon Diggs.
Diggs is a fun follow on Twitter, but he has a tendency to tweet things that are not cut and dry. They're cryptic and vague, which leads fans wondering if it's about his not having a contract extension yet.
Diggs has tweeted a lot over the past two days and it's hard to tell what this all means, but it doesn't hurt to wonder.
Much has been made about the potential contract extension. Bills general manager Brandon Beane said a few weeks ago that Diggs wants to win more than anything else, however, Beane said this week at the NFL owners meetings that they have had talks with Diggs and have been honest with one another.
Diggs has two years remaining on his current contract. He's currently not in the top 20 paid wide receivers in the NFL for base salary. A contract extension would not only pay Diggs fair market value, but also save the Bills cap space in the short term.
Best Free Agents Signed By The Buffalo Bills
The Buffalo Bills are gearing up for a run at the Super Bowl next season and some big-time free agents are already reaching out to the Bills looking to join the team. Check out some of the best free agents the Bills have signed in the past.
Buffalo Bills Players Who Had Their Own Cereals
Today is a breakfast lover's dream it is National Cereal Day and if you want to celebrate with some Buffalo Bills players, you will have plenty of choices.
CHECK IT OUT: 100 sports records and the stories behind them