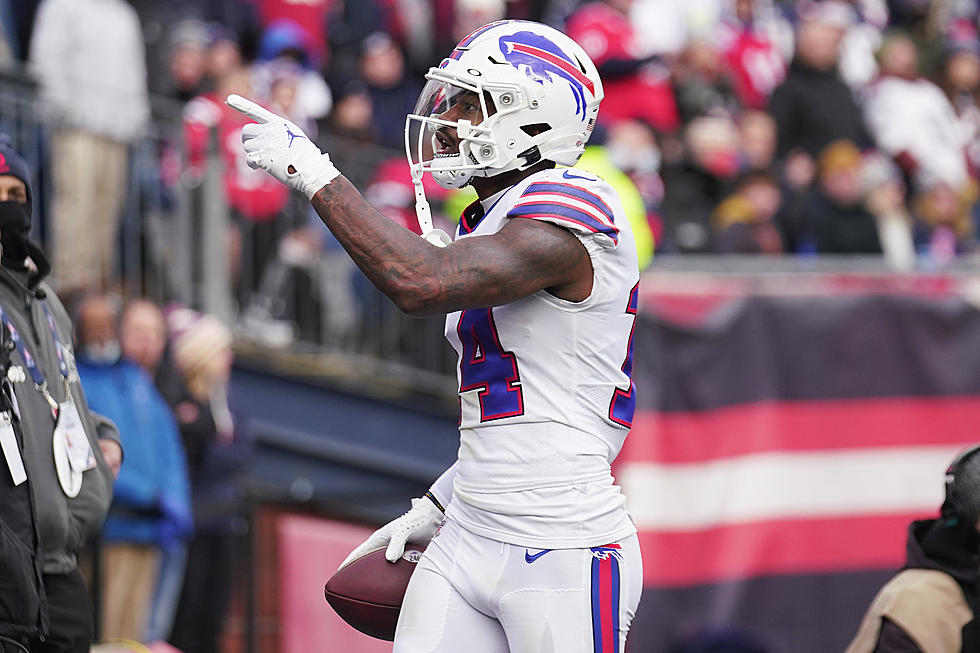 Stefon Diggs Cryptic Tweet: What Does It Mean?
Getty Images
Buffalo Bills wide receiver Stefon Diggs is a fun follow on social media, especially Twitter. Most professional athletes either aren't active on social media or they give you standard posts that don't offer much insight.
Diggs tweets what he thinks. He does it often.
However, sometimes Diggs tweets things that leave Bills fans wondering what does it mean? Sometimes they can be cryptic and on Thursday, there was another tweet from Diggs that is making Bills fans wonder.
Diggs tweeted out, "it's always business...never personal."
It already has over 1,500 likes after just 20 minutes.
Does it have to do with Diggs' contract situation?
For those who have not been following along, Diggs' potential contract extension has been at the forefront of Bills Twitter talk for a few weeks now. Diggs currently has two years remaining on his contract at a base salary of $12.5 million with a cap hit of nearly $18 million.
For reference, both Davante Adams and Tyreek Hill just became the two highest paid wide receivers in the NFL and both make over twice as much per season than Diggs.
Diggs is not even in the top 20 highest paid wide receivers in the league. Robby Anderson, Brandin Cooks, Courtland Sutton, Robert Woods and Christian Kirk are just some of the receivers who make more on average per season.
Diggs needs an extension. It would save the Bills money in the short term and pay him fair market value, which is probably $25 million per season. He deserves top five wide receiver money based on play and importance.
See Who Experts Think The Bills Will Draft In April
As we get ready to head into the NFL off-season, NFL experts across the country are giving their thoughts on who the Buffalo Bills will select in the NFL draft this April.
The Best 50 Ice Cream Places in Western New York
The warm weather means ice cream season is just about here.
LOOK: Here are the pets banned in each state
Because the regulation of exotic animals is left to states, some organizations, including The Humane Society of the United States, advocate for federal, standardized legislation that would ban owning large cats, bears, primates, and large poisonous snakes as pets.
Read on to see which pets are banned in your home state, as well as across the nation.