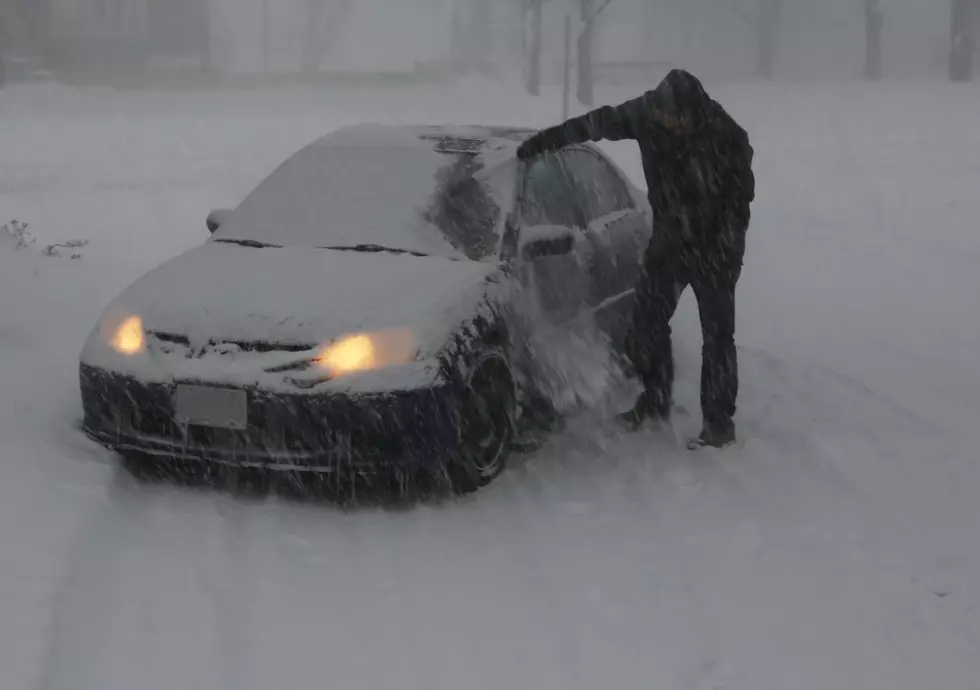 Bad News If You Hate Snow This Winter in New York State
ca2hill
The weather across New York State, especially those in Western New York, has been downright awful.
The temperatures haven't gotten out of the mid-40's since Monday and lows have been well into the 30's, with some spots getting a fair amount of accumulating snowfall for the third week of October.
Lake effect rain was a storyline through Thursday but the good news is that the weather looks great for this weekend and heading into early next week. Temperatures could reach 70 degreed with multiple 60-degree days in the forecast as well.
However, these past few days have offered up a taste of what's to come this winter. New York State gets the four seasons and is gorgeous during the fall and holiday season, but can be downright bad for January and February.
If you live near Lake Erie or Lake Ontario, it looks like this could be a bad winter for snowfall.
According to the National Weather Service, the temperature outlook for the state should be normal...but the precipitation, whether it be snow or rain, had a 50-60 percent chance to be above average for Western New York and a 40-50 percent chance for above average precipitation in Central and Upstate New York.
This follows the Old Farmer's Almanac predicting a bitter cold winter for the northeast, with a snowy and slushy season for New York State, especially in the month of January.
Places already seeing accumulating snowfall in New York, plus getting this cold weather so early, might be an indication a bad winter is ahead of us.
Basically what these predictions/forecasts suggest is keep the snowbrush close by.
5 Snowiest Days In New York State History
Here are the Top 5 snowiest days in New York State history.
You Know a Snow Storm is Bad if These 15 Places Close in Buffalo
Snow doesn't stop the people of Western New York and its business. If these close, though, you know it's a bad snowstorm.
The Dates When New York State Can Expect First Snowfall
Are you ready for winter? It's coming and may start sooner than you think in New York State.