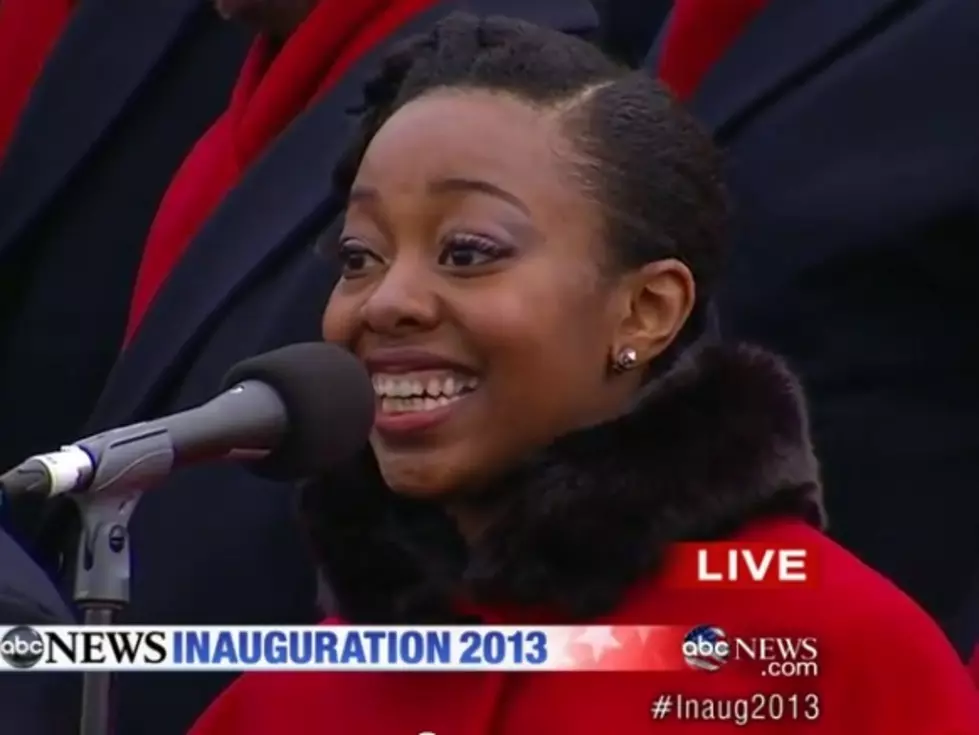 YouTube
With all the talk about the terrible performances at the 2013 Inauguration Celebrations and Lip syncing rumors, allow me to turn your attention to something real. The undeniable presence of New York throughout the long weekend's activities including a stand out performance of a woman in a choir.
With New York Senator Charles Schumer as the Master of the Inauguration Ceremony this year, he put New York in the National spotlight!
A painting of Niagara Falls was front and center at the Inaugural Luncheon.
And the Brooklyn Tabernacle Choir wowed us all with their performance of "Battle Hymn of the Republic"
Watching this live, I had chill bumps listening to the amazing voice of the woman with the solo. Her name is Alicia Olatuja, 30 and to me, she was the most entertaining part of all the 2013 inaugural performances! Even Alicia Keys & Jennifer Hudson don't compare to this.
Beyonce fans defend her for lip synching in the cold, but Alicia O sat out in the cold with the rest of the choir and crowd for 3 hours prior to her performance and did wonderfully. Remember Bey & Jay exited the comfort of the Capital building just before her cue to sing.
But getting back to New York's rising star, Alicia Olatuja, she was asked to do the solo without even auditioning.
"Alicia has that operatic quality — but she can also sing a spiritual," said choir director Carol Cymbala. "That combination made her perfect for the song."
According to the NY Daily News Alicia responds to the performance this way:
"It was just so surreal," Olatuja said. "It was such a privilege to be a part of that event, with all the members of the choir. At many moments I had to ask myself, 'Is this really happening?' "
Her recording with the choir just debuted on iTunes and will be included on a new album by the choir in April.