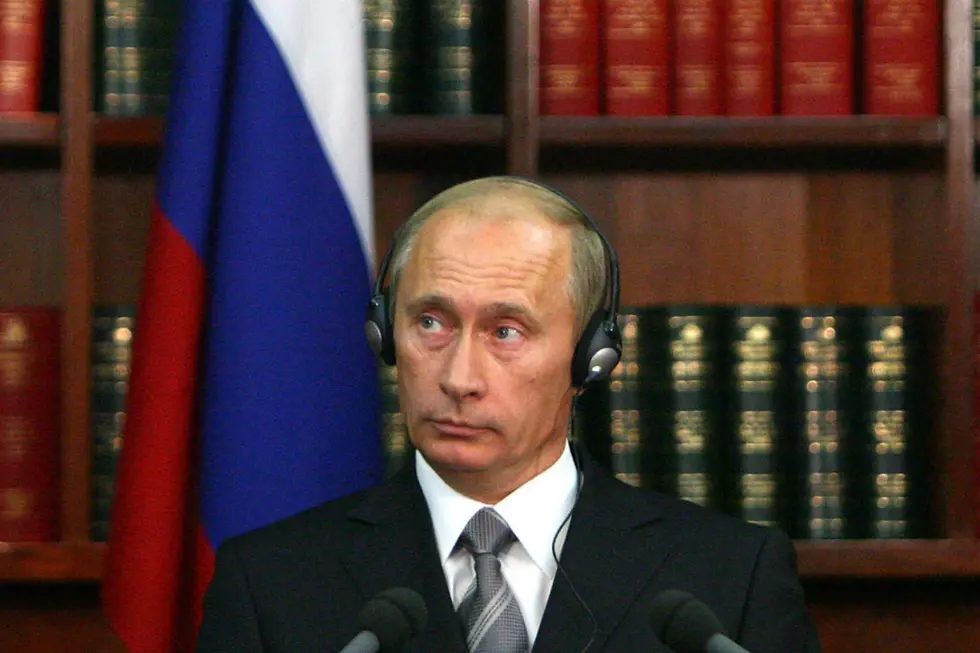 Russian President Vladimir Putin Wants Government to Control Rap Music
Kristian Dowling, Getty Images
A change might be coming to the state of rap music in Russia if President Vladimir Putin has anything to say about it.
Tensions between rap artists and the local government have been high lately, with a number of hip-hop artist's shows being cancelled across the country by authorities. Some for undisclosed reasons. The Russian government may be making plans to alter or censor the genre.
President Putin recently spoke at a meeting of the presidential Council for Culture and Art in St Petersburg, where he talked about stepping in, a task that he said should be done "with great caution," reports the BBC on Sunday (Dec. 16).
"However, what I really agree with is that if it is impossible to stop it, it should be taken over and navigated in a particular way," he said.
Putin has a very strong ideals about what he thinks hip-hop is all about that are clearly molding his views. "Rap and other modern [forms of art] are rested upon three pillars - sex, drugs and protest," he added. "I am most worried about drugs. This is the way towards the degradation of a nation."
Putin's announcement comes on the heels of Russian rapper Husky being arrested following the cancellation of a number of his shows. One of his shows that was scheduled to take place earlier this month was canceled by authorities who deemed it "extremism."
See 10 Times Rappers Went at Fox News