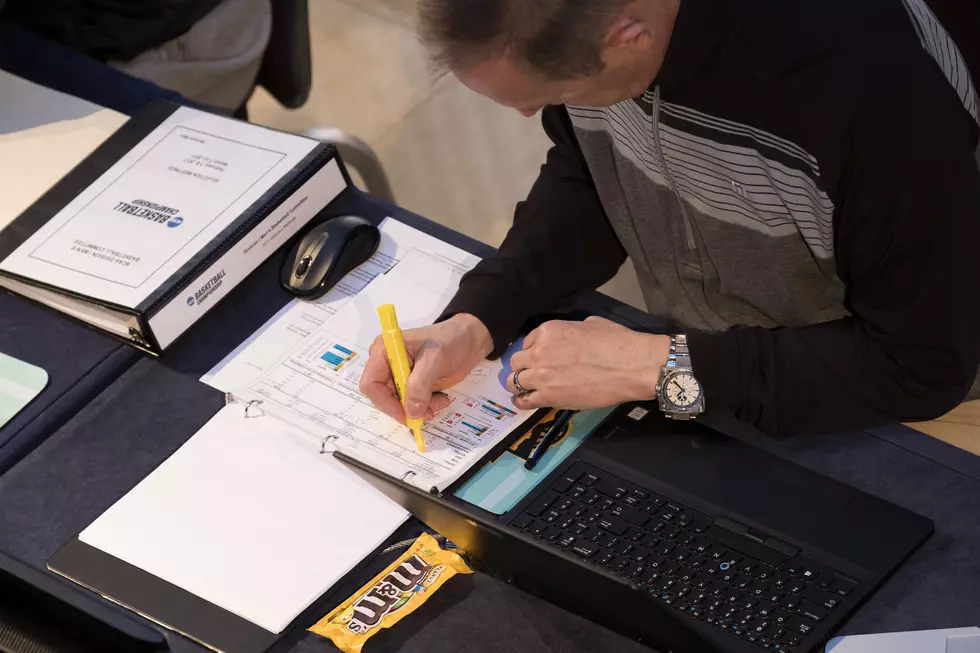 Pick The March Madness Winning Teams Correctly HERE and Win $10,000 – $1,000,000
Getty Images
Listen, I literally know NOTHING when it comes to College or NBA Basketball ...aside from the prominent names associated with either...like Lebron James, Jaylen Adams, etc ... I'm a football guy ... more specifically a Cincinnati Bengals fan.  However, I have entered my picks in the 2018 Million Dollar Bracket Challenge.  Why not?  I may just lucky enough to predict (well in my guess GUESS) 60 winners correctly and win a cool $10,000 or I might get EXTREMELY LUCKY and pick all of the winners correctly and take hone $1,000,000.
Now as for you, you can compare your picks to mine and there's probably a better chance for you to win.  You may be someone who actually knows what you're doing!  That gives you an amazing advantage at possibly winning $10,000 or the Grand Prize of $1,000,000.
This contest is SOOOO EASY.  I went through the bracket knowing NOTHING about what I was doing but I had some help because all of the rankings for each team is right there.  So, for example, the very 1st bracket pits Virginia (1) vs UMBC (16) ... well I picked Virginia ... I mean they're ranked #1 versus a team ranked #16 ...a NO BRAINER (I hope).
At the end of the day my overall pick to win EVERYTHING is Xavier!  Is that a good pick?  You probably know the answer to that better than I do...so use your expertise to predict your favored winners and WIN.
It's your turn.  Click the link below and start your picks.  Good Luck and keep checking back to see how you're doing.